DVEO announces they are a recipient of the Paycheck Protection Plan (PPP) Loan
Mon 11, 05 2020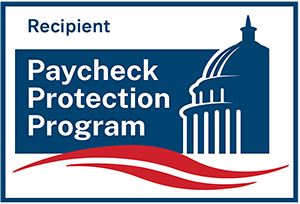 San Diego, California — DVEO®, a leading TV/OTT equipment supplier, announces they are grateful to have received the Paycheck Protection Program loan from the US Government.
This is a loan that helps small businesses keep afloat by subsidizing the employees paychecks during the Coronavirus(COVID-19) crisis. All employees have to be kept on the payroll for eight weeks and the money needs to be allocated primarily towards payroll in order for the SBA to forgive the loan.
"DVEO wants the public to know that even though we are a smaller company we are a company that remains in full operation for our customers. We have been in the broadcast industry since 2000. We care deeply about our employees and we are extremely grateful that during this very difficult time that we can give them some reassurance that they will still be employed. DVEO is very appreciative to the US government for providing this loan and the opportunity to help our employees. Consequently this allows us to provide better support to our customers and meet their needs. DVEO is like a family and we want to help and support others", stated Laszlo Zoltan, CEO, DVEO.
"The PPP loan gives us the ability to develop new products while there is a "lull' in demand. We are also happy to provide full support and hopefully be able to help customers achieve their full potential with our products. It's amazing how much our community as a whole has been reaching out in times of crisis and wanting to connect in so many different ways; via music, virtual conferences, and donating. We want to do our part to provide these services and support to help make this possible through our streaming services, and this loan will provide the ability for us to do that. This is a time for self reflection and sharing our talents whatever that may be. We hope that we can inspire and provide the products and services in order to accomplish this," said Laszlo Zoltan, CEO, DVEO.
Related Content
Based on your recent activity and preferences we recommend the following pieces of content