Censor MX is now able to support IP in and out, removing it from the constraints of SDI hardware. Enjoy faster connections and more flexible broadcasting with the ease of IP.
CensorMX becomes more streamlined with this latest upgrade. No longer reliant on SDI, the Etere CensorMX can now support full IP in and out. Users can embrace a more resilient and cost effective alternative to the usual SDI cables with this IP update.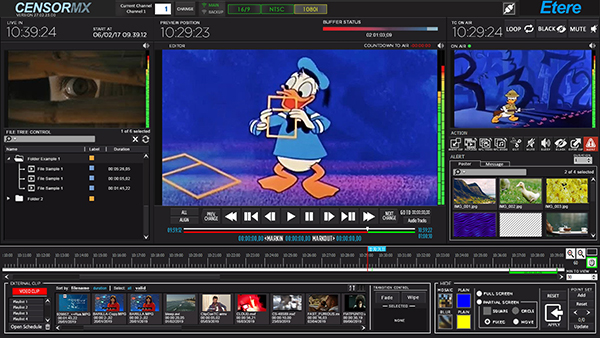 IP technology is essentially using the internet to transfer information from one medium to another, instead of using hardware such as SDI cables. An IP network is a communication network that uses Internet Protocol (IP) to send and receive messages between one or more computers. As one of the most commonly used global networks, an IP network is implemented in Internet networks, local area networks (LAN) and enterprise networks.
This new update allows CensorMX to support a wide range of IP connections such as the following:
NDI
UDP TS
UDP DVB
RTP
RTSP
RTMP
SRT
The wide range of possible connections provides better flexibility in adopting the new IP technology. Save on overall costs with the implementation of IP technology, which eliminates the need for installation of cost heavy and bulky SDI cables. IP technology allows you to create new linkages quickly and provides flexibility in reaching a higher audience and more platforms.
For more information, contact us at info@etere.com.
Search For More Content