Agreement allows EVS to expand its presence in the region through an established leader
Liège, Belgium, June 19, 2019
EVS, globally recognized as the leader in live video technology and new media productions, today announced a partnership with Athens-based BON STUDIO S.A., a comprehensive provider of professional video, sound, lighting, and digital technology and solutions.
The collaboration will bring industry-standard EVS systems, products and expertise to a wide range of broadcast applications in Cyprus and Greece. The companies forged a partnership after careful consideration of BON STUDIO's strong financial position, commitment to quality, and dominant status in the regional market.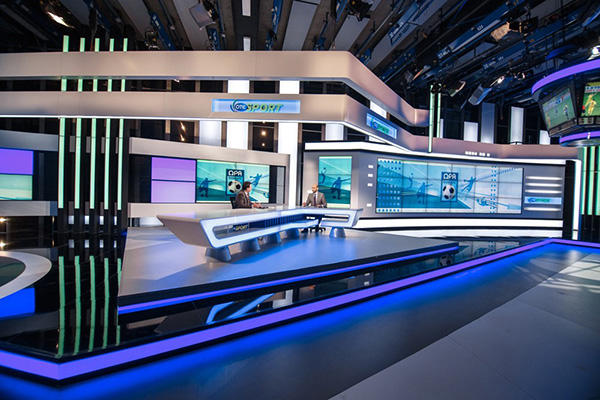 "BON STUDIO's highly experienced engineering team and top leadership have an impeccable track record, bringing many of the region's largest and most significant events to life," said Marc Caeymaex, SVP, Europe at EVS. "We're confident that this partnership will bring significant growth and success to both companies."
BON STUDIO was founded in 1974 and leads the region's audiovisual, professional sound, digital systems, and radio and TV broadcasting services through exclusive distribution of high-quality manufacturers from around the globe. The company's activities are supported by specialised departments, excellent organizational structure and an experienced staff.
For more information on EVS and its complete range of immersive storytelling solutions, visit www.evs.com.
About EVS
We create return on emotion
EVS is globally recognized as the leader in live video technology for broadcast and new media productions. Our passion and purpose are to help our clients craft immersive stories that trigger the best return on emotion. Through a wide range of products and solutions, we deliver the most gripping live sports images, buzzing entertainment shows and breaking news content to billions of viewers every day – and in real-time.
The company is headquartered in Belgium with offices in Europe, the Middle East, Asia and North America, and provides sales and technical support to more than 100 countries. EVS is a public company traded on Euronext Brussels: EVS, ISIN: BE0003820371.
For more information, please visit www.evs.com.
Search For More Content