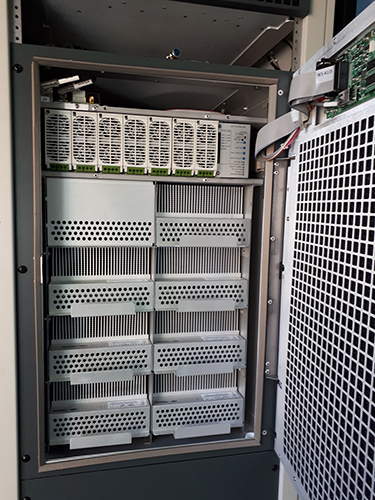 May 19, 2020 — GatesAir, a global leader in wireless, over-the-air content delivery solutions for radio and TV broadcasters, announces a strategic radio transmission win in Bulgaria in cooperation with channel partner NEW-TEK.
• NURTS, Bulgaria's largest broadcast operator, will continue its FM modernization initiative with the upgrade of 11 transmission sites. NEW-TEK will install Flexiva FAX air-cooled FM radio transmitters (5kW and 10kW models) in redundant 1+1 or 2+1 configurations depending on the technical requirements of each site. The solid-state Flexiva transmitters will deliver two national channels for Bulgarian National Radio, replacing tube transmitters in operation for more than 30 years.
• GatesAir won the contract due to a mix of value, reliability and ease of operation, as well as a long-term business relationship between NEW-TEK and NURTS dating to 2003. Technical evaluations from both organizations confirmed that Flexiva will improve operational efficiency, reduce maintenance costs, and simplify remote control and monitoring through IP connectivity. The company anticipates an accelerated ROI thanks to drastically reduced operating expenses over the next 10-15 years.
• NEW-TEK has already completed several site installations since the rollouts began in 2018, with installations continuing through 2020. All Flexiva transmitters in the network will share the same hot-swappable power supplies and amplifier modules, minimizing time spent on labor and repairs while maximizing operational efficiency. NEW-TEK anticipates opportunities to modernize additional transmitter sites in 2021.
For further information, contact Rich Redmond, President and Managing Director, International at rich@gatesair.com
About GatesAir
GatesAir, Inc. provides complete solutions for over-the-air radio and television broadcasting, leveraging wireless spectrum to maximize performance for multichannel, mission-critical services. Powering over-the-air networks worldwide with unparalleled reliability for nearly 100 years, GatesAir's turnkey solutions enable broadcasters to create, transport and transmit radio and TV content. With customers in more than 185 countries, the company leads the industry in innovation and design breakthroughs, improving efficiency and reducing total cost of ownership. Visit www.gatesair.com for more information, Like us on Facebook https://www.facebook.com/gatesair, and follow us on Twitter at @GatesAir.
Search For More Content