GB Labs showcases storage solutions for today at virtual BroadcastAsia
Fri 25, 09 2020
Aldermaston, UK, 29 Sept – 1 Oct 2020 – GB Labs, innovators of powerful and intelligent storage solutions for the media and entertainment industries, is proud to be part of the inaugural BroadcastAsia (29 September – 1 October) immersive virtual convention. As well as a fully staffed booth, GB Labs is making two presentations on key products: CloakDR and the award-winning Unify Hub, which will be launched at the event.
Unify Hub was designed for today's changed world, a storage appliance which has support for remote production and distanced implementation baked in. Unify Hub is a powerful control layer, tuned to the challenging needs of broadcast, which manages storage – from GB Labs or other vendors – whether that storage is on premises or in the cloud; local or remote. So it can leverage existing storage as well as providing a sure foundation for future plans.
"The pandemic has forced changes on the way we work, bringing remote collaborative working to the fore," said Ben Pearce, CBO Asia and Co-Founder at GB Labs. "The temptation is to go back to the bad old days of material stored in multiple locations, with all the problems of delays in moving material from place to place, the risk of creating multiple 'master' versions, and of course poor security.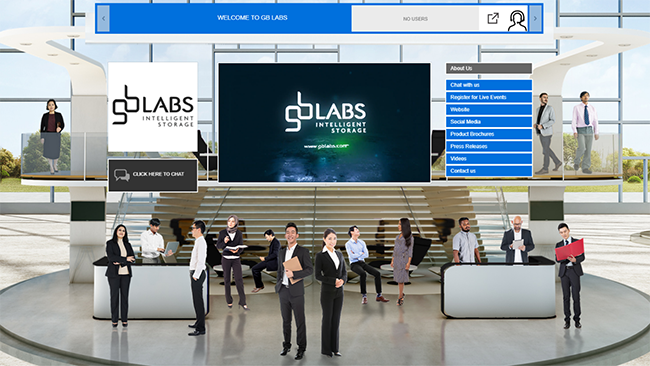 "As the name suggests, Unify Hub provides a simple, unified approach to content and metadata, so that wherever it is physically stored, it appears as a single, secure and coherent source, ideal for high-efficiency collaborative and remote working," Pearce explained." Unify Hub is a winner of the Best of Show Award 2020 during IBC 2020 from TVBEurope magazine.
The other featured product at BroadcastAsia is CloakDR, a revolutionary approach to 'no single point of failure' content security from GB Labs. The intelligence in GB Labs servers uses CloakDR software to build redundant storage systems which are always synchronised from the moment of ingest. This allows CloakDR to dynamically allocate one appliance as primary, one as secondary, and to provide instant failover whatever the incident.
The inherent intelligence maintains a single IP address for storage, so the rest of the infrastructure can continue unaware of any issues. The result is perfect resilience: content is read from and written to the servers without interruption.
"We are excited to be involved in this year's BroadcastAsia," added Pearce "The organisers of the parent event, ConnecTechAsia, have gone to extraordinary lengths to create a virtual experience that is as real as possible, with staff on booths ready to answer questions and presentations on key new technologies. The technology they have brought together to make this a satisfying and engaging experience for 'visitors' looks excellent, and we are looking forward to taking part."
About GB Labs
GB Labs is the global leader in Intelligent Media Storage, creating a shared storage ecosystem for the media industry. By understanding real-world industry problems, cutting-edge technologies have been developed for the unique "CORE" software that fulfils end users' needs. Regardless of where the production is being filmed, how big the team is or the size of budget, GB Labs can provide a solution to ensure deadlines are met and throughout the whole process, content is secure.
Find out more at: www.gblabs.com or call: EUROPE (+44) (0)118 455 5000 or USA (+1) 661 493 8480.
Related Content
Based on your recent activity and preferences we recommend the following pieces of content