New blood combines with returning members to grow region-specific activities and fuel collaboration initiatives
Gloucestershire, UK —02 July 2018 — IABM today announced the new line-up for its Americas Members' Council and its new chair – Paul Stechly, Principal & President of Applied Electronics Limited.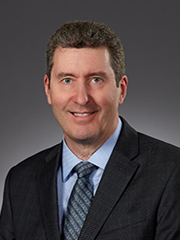 IABM regional Members' Councils serve for a term of two years, with a mission to be a powerful voice in each region's broadcast and media technology industry, provide a platform to bring local issues to the fore and deliver events and support tailored to regional members' needs. IABM now has regional Members' Councils in APAC, EMEA, UK and the Americas.
The new Americas Members' Council will build on the successes of the previous edition, ably led by retiring chair, Michael Accardi, who will continue to serve on the new Council together with several other returning names and some newly appointed members.
"I would like to say thank you to the IABM and Americas committee members for allowing me to serve as their committee chair," Said Paul Stechly. "Applied Electronics is a 60-year-old broadcast and media integration company owned throughout within the same family. As the company president, with 35 years in the industry, I have had the privilege of maintaining business relationships with a large spectrum of the IABM membership. In a time of rapidly changing technology and consolidation on the client side of the media industry, the challenges are significant. My hope is to harness the collective expertise of the committee to initiate and complete meaningful initiatives that will benefit the IABM membership."
Serving on IABM Americas Members' Council with Stechly are:
Michael Accardi – President, CueScript, Inc
Keith Adams – Marketing Communications Manager, GatesAir
Joe Commare – Marketing and Sales, Riedel Communications
Brick Ecksten – CTO, Imagine Communications
Ted Korte – COO, Qligent
Shawn Maynard – SVP/GM, Florical Systems
John Miller – SVP Sales & Marketing, BeBop Technology
Dan Montgomery – President, Imagine Products Inc
Sean Moran – COO, Hitachi
Ian Sharpe – CEO, Promethean
Thomas Tang – CEO, Apantac
More information on each of the Americas Members' Council members can be found here.
"What a fantastic start in my new role – such a talented and influential group of people to be working with to focus on region-specific activities and further build IABM representation in the Americas," said Kathy Bienz, the newly-appointed IABM Director, North America. "I am sure the new Members' Council will also prove to be an invaluable source of ideas and inspiration across all of IABM's activities, and I am particularly looking forward to working with the Council to create further opportunities for collaboration between IABM members and technology buyers."
"Our regional Members' Councils are now well-established and have proven their value in increasing engagement with members in the regions, providing them with a platform for highlighting and resolving regional concerns, and opening up invaluable networking and collaboration opportunities," said Peter White, CEO, IABM. "The new edition of the Americas Members' Council has all the right ingredients – great people! – to carry these activities to the next level, and I am looking forward to working with them over the next two years to further increase our footprint and influence in the Americas."
Search For More Content