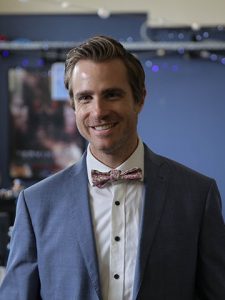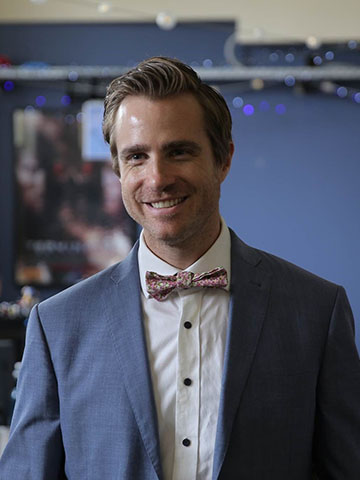 New blood joins returning talent to deliver a powerful regional voice in Broadcast and Media Technology
IABM today announced the new line-up for its APAC Members' Council and its chair. Drawn from both regionally-based companies and international members operating in APAC, the new Members' Council will continue to provide a powerful voice in the region's broadcast and media technology industry under the new chair, Alex Timbs, Senior Business Development Manager at Dell EMC.
IABM Members' Councils serve for a term of two years.
"I am delighted to take up the APAC Members' Council chair," said Alex Timbs. "These are challenging times but there are also great opportunities for companies in the region as the industry transformation continues to accelerate. We've gathered a highly motivated and talented group of people together for the new Council, and we will continue to actively support member companies in the region in every way we can."
Serving on IABM APAC Members' Council with Alex Timbs are:
Olivier Biot – Senior Product Manager, Nagra
Dennis Breckenridge – CEO, Elevate Broadcast
Marc Bruce – Managing Director APAC, Encompass Digital Media
Patricio Cummins – Vice President, Asia Pacific and Japan, Dalet
Ron Egawa – CEO, Rexcel Nippon Co., LTD
Dane Gambrill – Telco Media and Entertainment Global Markets Manager, IBM
Amy Guo – Managing Director, Gefei Tech
Abdul Haleem – Director of Strategic Accounts – ASIA, Accedo
Richard Jones – Director of Sales, ASEAN, Grass Valley
Justin Knox – Marketing Director, RGBlink Science & Technology Co Ltd
Paul Maroni – Sales Manager, Magna Systems & Engineering
Ashish Mukherjee – CEO, Benchmark Broadcast Systems (S) Pte Ltd
Charu Puri – Director – Marketing Communications, Interra Systems
Chiranjeev Singh – Head of APAC Marketing, MediaKind
Sumit Suri – Managing Director & CTO, U-TO Solutions (I) Pvt. Ltd
More information on each of the APAC Members' Council members can be found here.
"I'd like to thank Dennis Breckenridge in particular as previous chair for two terms, and all the members of the preceding APAC Members' Council for their support in providing a powerful platform and voice for our many members in the APAC region," said Darren Whitehead, IABM Director of Business Development. "The new APAC Members' Council will benefit from the experience of several continuing members from the previous edition, while also bringing in new ideas and perspectives. The result is a fantastic line-up of all-round talent which I am certain will continue to serve the interests of all IABM regional members well."
"Our Regional Members' Councils play a key role in maintaining the international representation and influence of IABM in the Broadcast and Media world," said Lucinda Meek, IABM CFO, who is also responsible for governance of all IABM's Regional Members' Councils. "The APAC Members' Council has a mission to help all our members in the region to navigate these challenging times together – and help set a platform for future region-specific initiatives as things move forward. I am delighted that we have had such a positive response to our call for new Council members and I look forward to working with them all to advance IABM members' interests in the region."
//php echo do_shortcode('[tag_groups_cloud append= ({count}) collapsible=1 groups_post_id=0 tags_post_id=0 hide_empty_tabs=1 hide_empty=1 separator= | link_target="_blank" show_not_assigned=1 not_assigned_name=Tags div_class="custom-tagGroups-for-post-page"]'); ?>
Search For More Content
//php echo do_shortcode('[contextly_main_module]'); ?>