New roles will make all IABM knowledge resources easily discoverable and useful to thousands of users and reflects increasingly central role of digital in hybrid future.
Lorenzo Zanni appointed IABM Head of Knowledge
New role will make all IABM knowledge resources easily discoverable and useful to thousands of users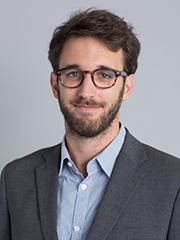 IABM has appointed Lorenzo Zanni to the newly created position of Head of Knowledge. Zanni previously held the position of IABM Head of Insight and Analysis; in his new role, he will continue to lead IABM's Business Intelligence Unit, and will also oversee the restructuring and unifying of IABM's entire knowledge base, with a new taxonomy and greatly improved discoverability.
IABM has built up a very large and rich database of information and knowledge. This includes white papers, video (from IABM TV), business intelligence reports, conference PowerPoint slide decks, free and chargeable e-learning modules and on-site training courses to the BaM Shop Window™, BaM Slider™ and IABM Glossary of technological terms. Working collaboratively with Ben Dales, IABM's newly appointed Head of Digital, the Head of Knowledge will bring all these disparate resources together under a single, easily searchable taxonomy, using advanced metadata tagging to present the user with all relevant and topical information around their search requirement.
In his new role, Lorenzo Zanni will also work closely with Ben Dales in producing IABM's expanded range of virtual events and knowledge activities – creating agendas, recruiting speakers and directing content.
"The problem we are solving will be familiar to many media companies that have been forced to exploit their archives during lockdown," said Lorenzo Zanni. "The first requirement is to gain granular knowledge of what that archive contains, then create a structure to describe it and finally to deliver a fast, accurate and easy to use search functionality so that users can leverage it fully. That is just the task we are undertaking with all of IABM's knowledge resources and I am looking forward to opening up a world of useful information to the thousands of visitors to the IABM website; the knowledge is already there – my job is to unlock it. My work with Ben producing events will also directly add more valuable content to this Knowledge Hub."
"Lorenzo has a first-class analytical mind and has also built an in-depth understanding of every aspect of our industry over the last few years as a result of his insight and analysis work," said Peter White, CEO at IABM. "I congratulate him on his expanded responsibilities and am certain that he will deliver a massively improved experience for visitors in search of knowledge on our website. In doing so, Lorenzo will also provide the industry as a whole with an invaluable reference resource across every sector and segment of the BaM Content Chain®."
Ben Dales appointed IABM Head of Digital
New role reflects increasingly central role of digital in hybrid future
IABM announced today that it has promoted Ben Dales to the position of Head of Digital. Previously IABM's Digital Media Manager, Dales' promotion recognizes the pivotal role he played in delivering IABM's multi-faceted virtual offering right from the start of the coronavirus pandemic, and the key part digital will play in IABM's future plans.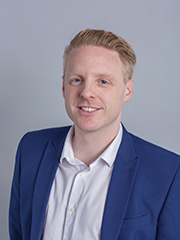 As IABM's just-released Future of Events survey results demonstrates, digital is set to play a more central role in every company's activities even after the pandemic is contained and in-person events can resume. IABM is committed to further expanding its digital offering to support its physical activities as the hybrid future unfolds. Alongside IABM TV – which has been responsible for capturing thousands of interviews, round tables and other events – IABM's digital offering now includes a raft of virtual activities such as the Future Trends Channel, the BaM Live!™ series of events (kicking off on 1st December), Summits, Webinars, BaM Slider™ virtual technology tour and BaM Shop Window™. Dales will be heading up all of these initiatives, supported by Joe Mace, IABM's Digital Marketing Executive.
"I am proud of the way IABM rapidly evolved our digital offering to support our members in every way we could as the pandemic unfolded earlier this year," said Ben Dales. "It has been hard work but very satisfying to know that IABM members not only appreciated what we've done but have also taken full advantage of the opportunities we created to keep their companies front of mind with our rapidly growing end-user community. I am looking forward to further building on what we have learnt and providing even more digital support for our members. I will also be working closely with Lorenzo Zanni, our Head of Knowledge, on the new taxonomy and search for the Knowledge Hub on the IABM website."
"We were quick to act as the dire situation caused by the coronavirus pandemic unfolded and Ben really stepped up to the plate with our virtual platform," said Peter White, CEO at IABM. "I know from direct member feedback that what he has achieved in such a short timescale has been enormously appreciated, and Ben's enthusiasm and skillset are the perfect combination to take our digital offering to the next level over the coming months and years."