Industry Veteran Ralph Messana Joins Broadcast Pix, to expand their presence in Latin America
Tue 16, 06 2020
Tyngsboro, Mass. – June 15, 2020 –– Broadcast Pix announces that industry veteran Mr. Ralph Messana has joined the company as its new Sales Manager for Latin America. Based in Santo Domingo in the Dominican Republic, Ralph will help grow the Broadcast Pix business in the region.
Messana is a seasoned digital media sales executive with more than 25 years of industry experience. Previously he has held sales management positions at NewTek, DataVideo and BroadcastUSA and is known throughout Central and South America for his vast network of business partners. Messana speaks fluent Spanish and Portuguese and has resided in Santo Domingo for the past 17 years.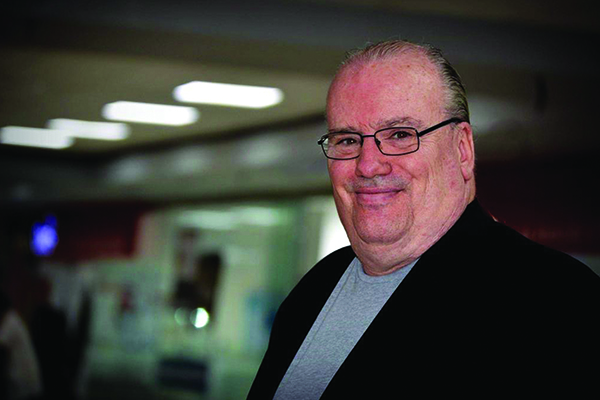 Massana said, "I'm proud to be joining Broadcast Pix as Sales Manager for Latin America. From the company's flagship switchers to the new streaming solutions, Broadcast Pix is focused on simplifying the production process at an affordable price point, so I'm looking forward to being a part of the team and helping grow the customer base in the region."
"We are very happy to have persuaded Ralph to join us" said Graham Sharp, Broadcast Pix CEO. "He is a legend in the territory and very well connected, so we are looking forward to working with him to bring our products to the region."
Ralph Messana can be reached via email here.
About Broadcast Pix
Founded in 2002, Broadcast Pix™ offers the complete toolset required to make great programs, elegantly integrated and easy to use. Our integrated production solutions feature patented control and automation technologies, plus the BPNet ecosystem that provides cost-effective, secure cloud services for backup, control, and collaboration. Broadcast Pix is proud to have more than 5,000 government, broadcast, live event, and visual radio customers in more than 100 countries. Learn more at broadcastpix.com.
Related Content
Based on your recent activity and preferences we recommend the following pieces of content