Umeå, Sweden: Intinor, Sweden's leading developer of products and solutions for high-quality video over internet, has added a user-configurable delay to its Direkt encoders for streaming video distribution. The new functionality is in response to requests from esports companies, but the ability to add different delays to individual destinations from the same software encoder is valuable in many applications.
Using the simple web interface, users can set delays for each destination, up to a maximum determined by the amount of memory in the encoder, but typically some hundreds of seconds. The original request, from esports producers, was to be able to serve premium customers first, with others receiving a delayed signal.
The ability to delay each output individually also means that signals could be synchronised to remote commentary applications. This may also be important for betting applications to ensure every subscriber is fairly treated.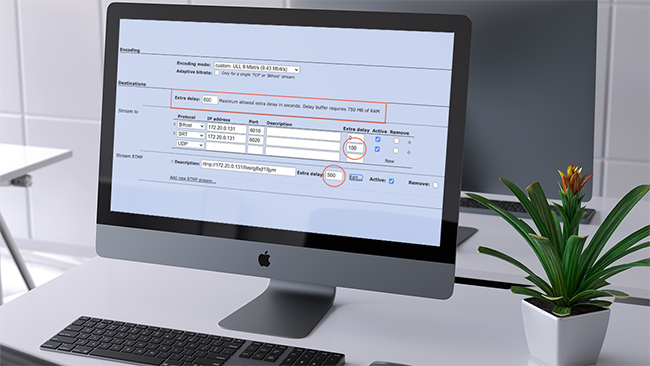 "Intinor encoding and distribution has become a market leader in streaming, not least in the esports market," said Roland Axelsson, Intinor CEO. "In talking to our customers, it became clear that the ability to dial in delay was something they needed, so we are pleased to add the functionality. We look forward to seeing what other applications our users find for it."
The new software, which adapts the web user interface as well as adding the functionality, can be downloaded now.
Find out more by watching our tutorial on youTube https://youtu.be/S6kaxgI0Eb4
About Intinor
Intinor develops its own products and comprehensive solutions for high quality video over IP networks. With solutions for contribution, as well as for distribution and web TV, Intinor has customers ranging from small production to major television channels. Intinor also work as consultants with product development and has extensive experience in developing custom-designed systems to meet specific needs. For more information, visit www.intinor.com.
Search For More Content