Burbank, California – February 28, 2019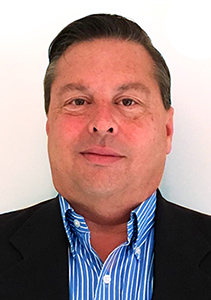 Don Hosmer is the new Vice President Sales Americas & General Manager of G&D North America Inc. ("GDNA") effective on March 1, 2019. In making the announcement, CEO Roland Ollek stated "Don has served GDNA well for the past year in the Burbank-based position of Director of Sales West, having substantially expanded West Territory sales in addition to being responsible for new major accounts in the East, showing his ability to successfully drive territorial sales expansion."
In this much expanded new sales management role, Don will take full charge of the sales operations in the Americas, while continuing to be fully responsible for sales in the West Territory, Canada and for selected key accounts. Don's highly experienced sales team includes Carlos Yanez in Miami, responsible for US South and LATAM, and Craig Abrams in NY/NJ responsible for Northeast, DC area and Great Lakes.
In his additional new role as General Manager, Don is also in charge of all GDNA office operations. Don, in accepting this new expanded opportunity, stated: "I'm confident that our highly experienced KVM-oriented team will achieve great sales gains in North America in 2019, given the market leading high performing, very flexible and competitive KVM solutions delivered by our German parent company".
A long-time resident of the Los Angeles area, Don will continue to be based at the GDNA Burbank HQ office. Don's versatile broadcast, DTV, pro-AV and IP sales and marketing experience in North America spans more than two decades.
About
G&D North America Inc. – Serving the best possible consultancy
Local accessibility – to fulfil your needs faster
G&D North America Inc. as a part of the G&D Group serves as sales and support office for North, Central and Latin America. According the KVM manufacturers corporate philosophy for providing best possible consultancy and after-sales service, the on-site team of industry experts provides ideal local accessibility for their customers.
30 years of experience as KVM manufacturer
For more than 30 years the G&D head office, Guntermann & Drunck GmbH in Germany has been a leading manufacturer of digital and analog high end KVM equipment. The systems fit into any IT surrounding and are used especially in control rooms, in air traffic control, in broadcast, on ships and to monitor industrial processes.
Search For More Content