latakoo Appoints Luke Hanrahan As Broadcast Specialist
Fri 17, 07 2020
RTS Award Winning Journalist Joins latakoo Team
In a further move to strengthen its presence in the EMEA market, latakoo announces the appointment of the award winning reporter/presenter Luke Hanrahan as Broadcast Specialist for Europe, the Middle East and Africa region.
latakoo, is a leading video transfer and workflow company offering a cloud-based platform that utilizes patented technology and smart automation for the fastest, easiest and most secure way to get video from anywhere to anywhere regardless of connectivity or file size.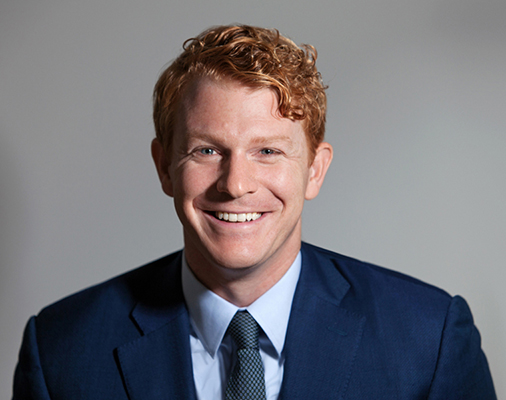 The appointment is part of a growing global sales team at latakoo as it expands its video transfer and workflow product portfolio to support production companies as well as its traditional broadcast production customer base.
Luke Hanrahan is a Royal Television Society award winning, investigative reporter and presenter with over a decade of experience at the BBC, ITN, NBC, Euronews and CNN International. Luke has also worked as a producer/reporter on long format news and current affairs programming for the BBC, Sky, Discovery and A&E Networks.
Using the latakoo platform on his work for Euronews and NBC during the recent COVID-19 pandemic, Luke believes that it has helped him to continue working and praises its ease of use to film, edit and send video remotely. This included speeding up the process of transferring media back to base, assisting with remote editing and allowing journalists and production teams to collaborate inside a secure, permission-based access platform.
Luke is based in London and will continue to work on air as a news and current affairs reporter using latakoo to great effect at the sharp end of journalism.
Welcoming Luke to the latakoo team Jade Kurian, co-founder and president of latakoo, said "Luke knows the pain points of being in the field and working on deadline. He knows, from experience, the advantages of using latakoo as a content producer. He has that rare insight into the equipment, the workflows, and the technology and can be a bridge between our sales and development process and broadcast and production customers."
About latakoo
Founded in 2010 by two award winning journalists for journalists, latakoo is the fastest, easiest way to transfer video files from anywhere to anywhere. The company enables professional broadcasters and production companies to automate delivery of video content to different asset managers, digital platforms, and ingest or playout servers seamlessly. The latakoo solution is used by some of the world's leading broadcasters, including Nexstar. The company is based in Austin, Texas.
Further information can be found at www.latakoo.com
Related Content
Based on your recent activity and preferences we recommend the following pieces of content