Moscow-based ShowCraft, distributor of professional audio, video and lighting systems in Russia, Belarus, Kazakhstan and Kirgizia has signed a partnership agreement with Lawo, the German manufacturer of IP network, audio, video, control and monitoring solutions.
Complementing Lawo's existing distribution partnerships for broadcast customers, this appointment grants ShowCraft exclusive distribution rights for Russia's live performance, theater and opera house spaces, strengthening Lawo's presence with a powerful and experienced partner.
"ShowCraft is thrilled to leverage the combined experience of all our employees to serve the live performance, theater and opera house landscape with cutting-edge, highly innovative and future-proof solutions for 21st-century operations," says Anton Luksha, ShowCraft's Commercial Director. "With our know-how and Lawo's enviable track record on a global scale, we are confident that Lawo will be a significant player in the live stage scene of Russia, Belarus, Kazakhstan and Kirgizia in the very near future."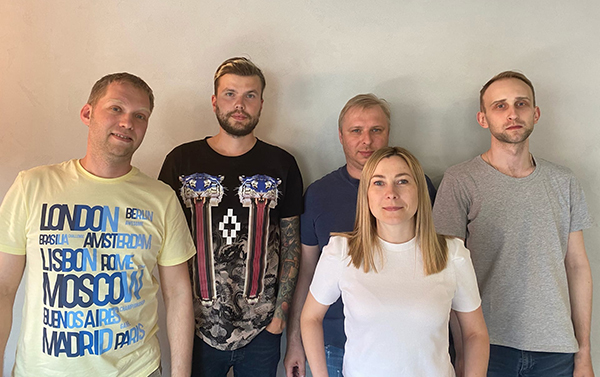 With top-quality IP-based and cloud-ready solutions rapidly gaining ground in the live sector due to the pandemic, this new partnership is perfectly timed to bring customers superbly flexible and agile workflows and excellent audio experiences based on next-generation technology, so that audiences can relish live art performances even more.
"With ShowCraft, Lawo has found a valuable partner to focus attention on our progressive audio production solutions with Russian live application customers," says Philipp Hey, Sales Director at Lawo. "ShowCraft's expertise, combined with our technically advanced IP-based platform and flexible workflow capabilities, will prove to performance venues in Russia that our flexible concepts fit the requirements of theaters and opera houses like a glove."
Hey adds: "I'm looking forward to this partnership, which is bound to create more opportunities for the entire Lawo family of products — and will also provide a giant leap in workflow efficiency for customers, and in audio quality for audiences!"
About ShowCraft
SHOWCRAFT is a large Russian company in the field of light, sound and concert technology, providing direct supplies of equipment, warranty and post-warranty service and technical support. The company provides consultations at any stage of the preparation of the event and project and also holds a comfortable showroom for equipment presentations and training. Our training programs are conducted with the participation of professionals with many years of work in the field of light and sound, so all of them are built on the experience of using the most modern technologies. We receive our knowledge directly from the developers of the most modern show equipment and specialists who use this equipment on a daily basis in their projects. And of course we gladly share this knowledge with our partners.
About Lawo
Lawo designs and manufactures pioneering network, control, audio and video technology for broadcast and post production, as well as live performance and theatrical applications. Products include control and monitoring systems, digital audio mixing consoles, routers, video processing tools as well as solutions for IP-based A/V infrastructures and routing systems. All products are developed in Germany and manufactured according to highest quality standards at the company's headquarters in the Rhine valley town of Rastatt, Germany. For additional information, please visit www.lawo.com.
Search For More Content