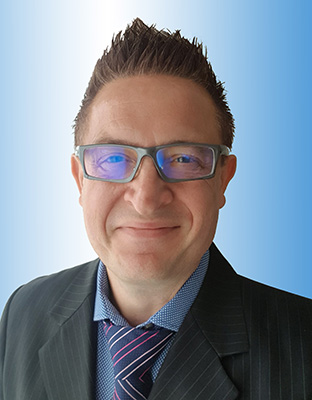 London, UK, May 10th, 2021 – Leader Electronics announces the appointment of Terry Millard as UK-based European Business Development Manager. This new addition to the Leader team forms part of the company's ongoing support-development strategy.
"Terry has exactly the right skills and personality for this position, including a quarter century of broadcast industry experience," says Leader Europe Managing Director Koichi Fukagawa. "He is proactive and has a good reputation for building rapport with customers. He also knows how to explain the practical application of Leader instruments both as production and maintenance tools, and the ease with which they can be configured to support latest-generation standards such as HD-HDR, 4K and 8K. He will be working with Germany-based Djamel Djadi (European Business Development Manager) and UK-based Kevin Salvidge (European Regional Development Manager) as the European division reaches out to an expanding customer population."
"Leader fully lives up to its name as the logical choice for high-precision test and measurement across every aspect of digital cinematography, broadcast video and audio," Terry Millard adds. "Leader instruments have long enjoyed a high reputation for accuracy, robust build quality and versatility. Leader's modular upgrade approach is based on easy firmware expansion and software enhancement. This allows customers to specify what they need for their current SDI, IP or hybrid workflow while retaining the freedom to add new features as and when they choose."
After graduating with a BA Honours degree in Performance Arts, Terry Millard commenced his broadcast career in 1996 with London-based media facilities provider Onsight, advancing to General Manager. After 14 years with Onsight, he progressed in 2011 to the role of Business Development Director at Video Europe. He joins Leader after five years as Sales Manager with Digital Garage Group.
About Leader Electronics Corporation
Leader Electronics Corporation (www.leader.co.jp/en) has earned a worldwide reputation for designing and manufacturing highly reliable, practical and powerful test and measurement instruments. Leader products are specified for broadcast, production, post-production, research, product development and service applications. Manufacturing quality is built in every step of the way.
The Leader product range includes award-winning 3G/HD/SD SDI waveform monitors and rasterizers, all with customizable layouts. Among the available options are 4K/UHD, CIE color chart, HDR measurement, test pattern generation, eye and jitter measurement, closed-caption display, IP and 12G/6G-SDI. Leader has helped many customers manage their transition from analog to digital, from SD to HD, from HD to 4K/UHD, from SDR to HDR and from BT.709 to BT.2020 wide color gamut. Leader also provides SMPTE ST2022-7 and ST2110 support for the transition from SDI to IP.
Search For More Content