Masstech announces Jodynne Wood as Sales Lead for Western US and Key Accounts
Tue 04, 02 2020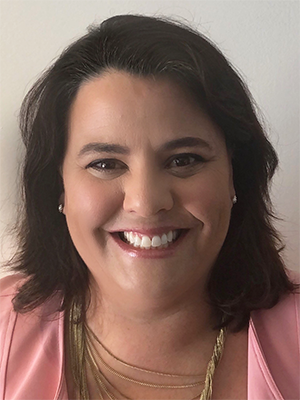 Whiteley, UK – 30th January 2020
Masstech is pleased to announce that Jodynne Wood has joined the company as Sales Lead for the western US region and key accounts.
Jodynne brings more than two decades of experience in helping M&E companies transform their business, bringing her keen insight into the media supply chain to a client list that includes Disney, NBCU, WarnerMedia, Fox and Vice Media.
Prior to joining Masstech, Jodynne was VP of Sales and Account Management at GrayMeta, helping customers understand how to transform their QC/QA environment and implement machine learning services in areas such as production, compliance, localization, marketing and distribution.
Jodynne holds a degree in International Relations from the University of San Diego and is a member of HPA, MESA, and WiTH.
Luc Tomasino, VP Worldwide Sales at Masstech, said "We're extremely pleased to welcome Jodynne to the Masstech team. She has a detailed understanding of how M&E organizations work, and her experience in designing media supply chains will allow her to provide expert guidance to our customers as they implement or transition to optimized cloud and hybrid storage ecosystems."
About Masstech Innovations
Masstech Innovations creates intelligent, hybrid cloud-based storage and asset lifecycle management solutions for the Media & Entertainment (M&E) industry. Masstech combines the experience of many decades of broadcast and video content storage management with cloud and other vanguard technology development processes, to identify and address the challenges of the industry's constantly evolving technical and business landscapes.
Today, more than 400 organizations representing every facet of M&E, around the world and across every platform, rely on Masstech solutions to keep their assets secure, and to deliver them to the right location in the correct format. For more information, please visit www.masstech.com
Related Content
Based on your recent activity and preferences we recommend the following pieces of content