Meta's new Localisation Platform was honoured with a Bammy Award on Wednesday 2nd December by The International Trade Association for the Broadcast & Media Industry at the 2020 Broadcast and Media Awards.
"Our goal at Meta has always been to take technically complex and historically challenging process and make them simple, friendly and efficient", said Robin Tucker, Meta's CEO. "We are so pleased to have all the team's hard work honoured with our first Bammy Award".
General Manager Shaun McCarthy was in attendance to receive the award. "We're delighted to have won this award, especially considering the quality of the competition", said McCarthy "It wouldn't have been possible without the incredible hard work of the Meta team."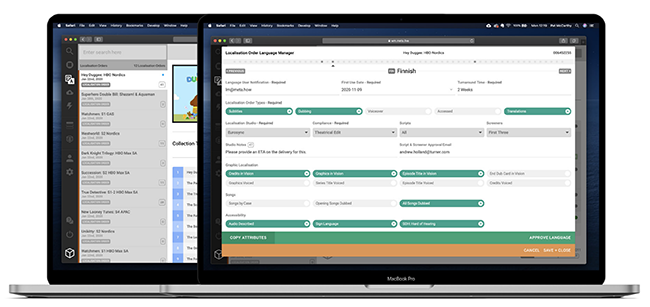 Meta received the top prize in the "Manage" Category of The BaMs™, which rewards excellence in the area of the aggregation, preparation and management of completed content items ready for distribution.
"In most international media organisations, the process of preparing localised content for global audiences involves dozens of teams across multiple departments communicating with a vast network of localisation studios", said Tucker. "Hundreds of people, scattered across multiple time zones, speaking a diverse range of languages. It's exactly the kind of process Meta is designed to streamline".
The Meta Localisation Platform centralises subtitling, dubbing and translation localisation requirements, and also plays a key part in the technical and editorial compliance processes.
The platform leverages Meta's cloud architecture, advanced React design components and API gateway to directly connect orders from Programming and Operations teams to over 200 external Localisation Studios, keeping a clear audit trail and reducing the margin for error.
The new system delivers improved efficiency and accuracy, increases productivity and requires less administration and cost. The Localisation Platform represents a quantum leap forward in the management and delivery of localised media content.
Search For More Content