Neil Coles Joins Leader as European Regional Development Manager
Thu 21, 05 2020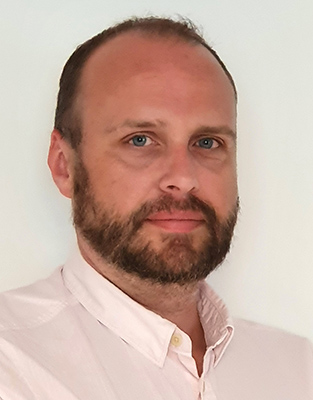 Leader Electronics is pleased to announce a new addition to its team with the appointment of Neil Coles as European Regional Development Manager. Based in London, he will be working directly with customers and via the Leader network of distribution partners to extend the company's presence across the continent.
"Neil is a popular and highly respected member of the broadcast industry with a good knowledge of the creative and commercial aspects as well as the technology on which our customers depend," comments Leader Europe Managing Director Koichi Fukagawa. "His areas of responsibility will include promoting the wide range of test and measurement solutions to the existing Leader user base and helping increase our share of the broadcast, digital film and web-TV market."
"Accurate, repeatable and cost-efficient test and measurement are essential in the highly competitive sphere of content creation, postproduction, storage and distribution," Neil Coles adds. "I am delighted to be joining a company which is clearly living up to its name as a world-leading producer of innovative, intuitive and affordable instrumentation. Leader has already made significant advances in the OB market which we see as an area with considerable growth potential both into the 4K UHD domain and, longer term, into 8K Hi-Vision."
Neil Coles commenced his career in 1996 at a London postproduction house, progressing through various roles including account management at West 1 Television and postproduction management for travel documentaries. His development path included senior positions at NEP Group and Bexel Global Broadcast Solutions. He also established his own company specialising in the provision of high grade broadcast production facilities and system integration services.
About Leader Electronics Corporation
Leader Electronics Corporation (www.leader.co.jp/en) has earned a worldwide reputation for designing and manufacturing highly reliable, practical and cost-effective test and measurement instruments. Leader products are specified for research, development, broadcast, production and service applications. Manufacturing quality is built in every step of the way. Less than 0.1% of all Leader products made are ever returned for warranty repair or adjustment.
The Leader product range includes award winning 3G/HD/SD SDI waveform monitors and rasterising test instruments with customisable layout. Among available options are 4K/UHD, CIE color chart, HDR measurement, test pattern generation, eye and jitter measurement and closed caption display, IP and 12G SDI. Leader has helped many customers manage their transition from analog to digital, from SD to HD, from HD to 4K/UHD, from SDR to HDR and from BT.709 to BT.2020 wide color gamut. Leader also provides dependable support for the transition from SDI to IP.
Related Content
Based on your recent activity and preferences we recommend the following pieces of content