20 August 2019, Milton Keynes, UK: NEP Connect (formerly SIS LIVE), the leader in critical broadcast connectivity, has announced that it has provided bespoke production solutions and fibre connectivity to ITV Studios Entertainment for the summer's biggest reality show, Love Island.
Broadcasting daily on ITV2 from the infamous villa in Majorca, Love Island returned bigger and better than ever for its fifth series. NEP Connect delivered flawless connectivity for the production via the company's Anylive® fibre network. Anylive connects over 220+ of the UK's entertainment and sports venues and stadiums, broadcasters, network operators, channel aggregators and major switching centres.
Working hand in hand with NEP UK for production solutions, the BAFTA Award winning dating show came with a need for 24/7 connectivity. NEP Connect were responsible for the pipe of 1GB fibre connectivity internationally from Majorca to the UK into the Anylive network, providing the ITV Studios Entertainment production team with talkback, video, and internet services.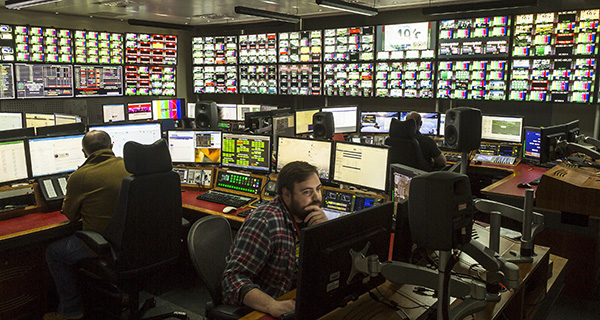 Thanks to NEP Connects resilient fibre connectivity enhancing the production workflows in Majorca, ITV Studios Entertainment's London editorial team had instant access to view and approve content from the villa in real-time, covering the creation of 56 programmes from the villa in Majorca, 900 miles from the UK.
Steve Kruger, Head of Technology at ITV Studios Entertainment said, "Love Island continues to be one of our flagship entertainment productions of the year at ITV and this summer we broke the 6 million viewer mark for the first time in terms of four-screen consolidated viewing. 24/7 connectivity through NEP's Anylive fibre allowed us flexibility, meeting our UK Live transmission requirements as well as allowing us to deliver ITV Hub and international versions of the shows daily.
This success is all made possible thanks to our continuing relationship with NEP, and their expertise of international productions that allow us to deliver this hugely popular programme efficiently."
Love Island is the most watched programme of the year for adults aged 16-34, across any channel. The huge popularity of the show has seen it commissioned in a total of 13 countries, including Australia and the US.
NEP Connects Managing Director, David Meynell said, "We have a great relationship with ITV Studios Entertainment, and our Anylive fibre has already proven its production value across a vast number of their live productions, including the delivery of primetime entertainment show 'Dancing on Ice' earlier in 2019. Facilitating another hugely successful international Anylive fibre production, our media network will continue to expand globally, providing exciting new acquisition and production opportunities for end-users around the world."
NEP Connect is an integral part of NEP Group and the NEP Worldwide Network, which offers robust broadcast services, media solutions and live events support to clients worldwide. To learn more about NEP Connect's connectivity services, visit: www.nepconnect.live
About NEP Connect
NEP Connect, an NEP Broadcast Services Company, has been delivering critical media content since 1989. The company's rapidly growing international fibre network, Anylive®, connects over 220+ locations including broadcasters, major switching centres, channel aggregators, sports and entertainment venues. NEP Connect operates two Network Operation Centres located in the UK, co-located with NEP Connect teleports, which supply extensive satellite facilities to complete the connectivity offering. The company provides a full range of broadcast services from UHD to low bit rate streaming with data and audio transmission services also available. This comprehensive fibre and satellite infrastructure forms a cohesive and robust portfolio, broadcasting over 200 hours of live transmissions worldwide every day supporting multiple contracted and occasional use events. Learn more at www.nepconnect.live
Search For More Content