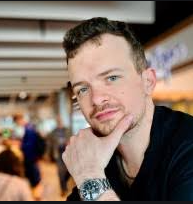 Robert Nagy joins wide-spectrum IT industry trade body 
Robert Nagy, lead developer and co-founder of innovative broadcast company nxtedition, has been appointed to the Technical Steering Committee of Node.js.
Node.js is seen as a key building block for scalable network applications with several major companies across the spectrum relying on the powerful open-source runtime environment, including Microsoft, Netflix and PayPal.
The Technical Steering Committee is the primary controlling body of Node.js, overseeing the technical direction of the project. With so many developers in many industries worldwide relying on the technology, ensuring continuity, security and continuing improvement is a major challenge.
"The members of the TSC come from major IT players around the world," said Roger Persson, head of sales and marketing at nxtedition. "At nxtedition we are in awe of the technical skills and understanding that Robert brings to our products, and we are proud that he has been recognised as a leader on the wider stage.
"At nxtedition we are committed to opensource developments, which give us speed and agility," Persson added. "Robert's appointment as one of the guiding lights of Node.js also means that the specific requirements of media will be in the forefront of future developments of the project."
Robert was just 17 when he was head-hunted by Swedish national broadcaster SVT to become lead developer on CasparCG, the software-defined broadcast graphics platform. Once operational, SVT took the decision to make CasparCG open source and available to all.
While developing solutions based on CasparCG he met the team which was in the process of forming nxtedition. He took command of the development programme, making the decision – radical at the time – that the whole development should be in JavaScript, thereby positioning nxtedition to ride on the crest of every development in web technology.
The decision to exclusively develop in JavaScript allowed nxtedition to lead the media industry with its microservices-based virtualisation. It also established him as a pioneer and innovator in JavaScript, now recognised by his appointment to the board of Node.js.
About nxtedition
Founded in 2012, nxtedition has revolutionised video production as one of the world's most creative software products in the broadcasting industry. nxtedition was one of the first to approach the simplification of the broadcast process by virtualising microservices to replace legacy systems. The existing paradigm of appliance-based products from multiple manufacturers creates layers of complexity which are expensive to purchase, difficult to maintain, hard to integrate and need specialist staff to operate.
The frustrations of these inefficient workflows brought nxtedition into being, taking a rather unconventional route which uses the latest in web technologies and re-purposes them within a broadcast environment. nxtedition virtualises appliance products (prompters, newsroom control systems, automation, media asset management, transcoding, video servers, graphics systems) and creates microservices to provide virtual instances of their functionality.
The core ethos of nxtedition is to plan, write, edit, play out and archive productions within a single consolidated system where the focus is purely on storytelling and not the underlying technology.
Search For More Content