Cardiff, 11th June 2019 – Cardiff-based object storage specialists, Object Matrix, has been nominated for multiple awards. The company has been nominated for Storage Magazine's Object Storage Vendor of the Year and One to Watch (Company) Award, as well as ESTnetNG's International Impact Award and is a finalist for the Cardiff Business Awards International Business of the Year.
Based in Wales, Object Matrix specialises in providing media focused private & hybrid cloud object storage solutions to the media and entertainment industry. Its flagship solution, MatrixStore enables media companies to keep content secure and protected, whilst ensuring easy access and discoverability at all times. Its clients include BT, Orange, ITN, Sky, S4C, Fox, BBC, and Gorilla Post Production, amongst others.
The Storage Magazine Awards is now one of the leading events in the industry calendar that welcomes hundreds of companies from the IT sector. Recognised for rewarding outstanding products, services and people across the industry, Object Matrix has been nominated for the second year running. Currently voting is open to select the finalists in both categories.
Approaching its 7th year, the Wales Technology Awards (supported by ESTnet) reward the outstanding achievements and innovations made by Wales' 3,000 technology companies. Taking place on the 20th June, Object Matrix has been finalised for the 'International Impact Award'.
Object Matrix has also been recognised for its international impact in the Cardiff Business Awards. The awards aim to celebrate the best businesses in Cardiff and the vast potential that exists within the capital city of Wales.
Object Matrix places a great deal of importance on exporting and has successfully expanded its reach to global markets. It recently compiled its top tips, which include:
Pick the right territory for you, your product or services
Find and support a great local partner
Visit the territory you want to do business in as much as possible
Pay respect to that territory by learning a bit about its culture, history and language
You can hear the Sales and Marketing Director, Nick Pearce-Tomenius, discuss that in more detail here.
Nick Pearce- Tomenius, Sales and Marketing Director, Object Matrix, commented:
"After 16 years of developing, promoting and delivering object storage to global media organisations recognition such as this is always extremely well received. We are very proud to have been nominated for the awards and we're extremely grateful to those who have voted for us and the judging panels for considering us."
Last year Object Matrix was awarded Object Storage Vendor of the Year as well as winning the Store Category of the IABM BaM awards.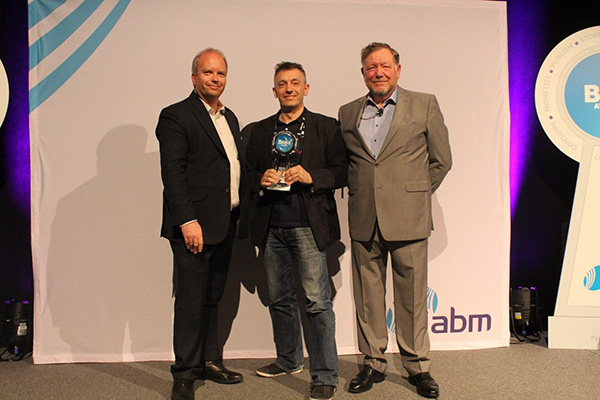 ABOUT OBJECT MATRIX
Object Matrix is the award winning software company that pioneered object storage and the modernisation of media archives. Our on-prem and hybrid cloud storage solutions bring operational and financial benefits to our customers by securely managing content at every stage of its lifecycle; from ingest and nearline to archive and distribution. Deployed where you need it, our technology is non-proprietary, integrates into existing workflows, enabling you to work locally and share globally.
Search For More Content