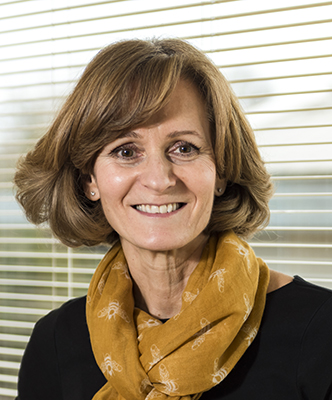 Industry leader in broadcast automation, playout, and management solutions promotes Alison Pavitt and Yucel Timur into new leadership roles.
Weybridge, Surrey, UK , 18th January 2021: Pebble, the leading automation, content management, and integrated channel specialist, is pleased to announce the promotion of two of its key staff members. Marketing Manager, Alison Pavitt, is promoted to Director of Sales and Marketing, while Head of Solutions Architecture, Yucel Timur, becomes Director of Operations.
"I am delighted to announce these new appointments, which will help accelerate Pebble forward on the next stage of its journey," comments Peter Mayhead, Pebble's CEO. "Our goal is to support broadcasters in their transition from traditional broadcast infrastructure to more flexible IP-based technologies. Both Alison and Yucel have been instrumental in helping align the company to ensure we can forge those partnerships."
Alison Pavitt takes on overall responsibility for the company's global sales and marketing function. A long-standing figure in the industry, she is a board member of the IABM and sits on the Exhibitor Committee of IBC.
Alison first joined the industry in a sales role with broadcast graphics specialists Aston. Here she grew a network of international resellers, whilst also being hands-on with product demonstrations, as well as operator and reseller training. She joined Pebble in 2009 and as Pebble's Marketing Manager has played a key role in the evolution of the company's marketing, as well as overseeing its recent rebrand and being closely involved in company-wide initiatives to establish brand values and ensure focus on the customer journey.
Yucel joined Pebble in 2019 and leads the large team of pre-sales engineers, solutions architects, software developers, and customer support professionals who design, deliver, and support Pebble's solutions.
An experienced industry professional with over two decades of project management expertise in the media and technology sector, he previously held senior positions at Sony Professional Solutions Europe and NOWTV (part of Sky UK), and also led key technology initiatives at the BBC.
His experience in delivering and implementing leading-edge solutions has given him valuable insight into how best to deliver complex software and IT-based projects into broadcast customers. With that comes an appreciation of how these are used in real life, and, of course, an awareness of the benefits to the end-user. A driven, people-focused problem solver, Yucel is passionate about the power of a strong, empowered, motivated team to generate great results for all stakeholders.
About Pebble
Pebble is a world leader in automation, channel in a box, integrated and virtualised playout technology, with scalable products designed for highly efficient multichannel transmission as well as complex news and sports television. Installed in more than 70 countries and with proven systems ranging from single up to over 150 channels in operation, Pebble offers open, flexible systems, which encompass ingest and playout automation, and complex file-based workflows. Visit pebble.tv for more information.
Search For More Content