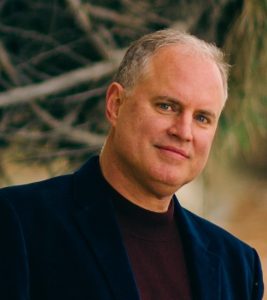 TAG Video Systems, the world leader in integrated software-based IP Probing, Monitoring and Multiviewer solutions, has announced that Peter Wharton has been named Director, Corporate Strategy for the Company's global operations. Wharton, an industry veteran with deep roots in transformative cloud-based media operations joins TAG on a permanent basis following two years working with the Company as a consultant. Kevin Joyce, Chief Zer0 Friction Officer, revealed details of the appointment noting that Wharton's technical capabilities combined with his market knowledge played a pivotal role in opening TAG's platform to new applications and increasing the Company's international market share.
"Peter has an incredible grasp of emerging technologies, such as cloud-based production, and how they will impact the future of the industry," said Joyce. "His extraordinary capabilities have been a tremendous resource as we help our customers navigate the new normal of remote production, but they also played a crucial role in the steady growth TAG has experienced, even in this time of global uncertainty. We are thrilled that he is now a permanent member of the TAG team."
In his role as Director, Corporate Strategy, Wharton will shape corporate strategy by evaluating business and technical opportunities and identifying areas of growth. He will work with senior management and executive leadership to structure solutions that add value to customers' financial, technical and operational business units.
Wharton, a SMPTE Fellow, currently serves as SMPTE's Membership VP and previously served as the Secretary/Treasurer and Eastern Regional Governor. He has produced the "Bits By The Bay" SMPTE technology conference in the Washington DC area since 1999. He formerly served as CTO for BroadStream Solutions and held numerous positions at Grass Valley (Miranda Technologies) ranging from business development to product management, development and engineering. Wharton is also the founder of Happy Robotz LLC, a media technology engineering, development and consulting company.
Based in the Washington, DC area, Wharton can be reached at +1 202.744.1256 and at peter@tagvs.com.
About TAG Video Systems
TAG Video Systems is the world leader in 100% software based integrated IP Multiviewing, Probing and Monitoring solutions.  Introducing its first IP solution in 2008, today TAG supports over 50,000 channels across the four primary broadcasting applications – Live Production, Playout/Master Control, Distribution and OTT. TAG's Zer0 Friction philosophy allows Broadcasters and Content Distributors the greatest scalability, flexibility and asset utilization available in the market today. The 100% software platform supports both compressed and uncompressed formats, including MPEG TS, JPEG2000, SMPTE 2110, SMPTE 2022-6/7, MSS, MPEG-DASH, HLS and CMAF. TAG's solutions run on standard Commercial Off-The-Shelf hardware (COTS) and cloud, providing state-of-the-art IP monitoring and analysis tools combined with highest quality UHD Multiviewer available on standard and mobile device displays.
For more information: www.tagvs.com
Search For More Content