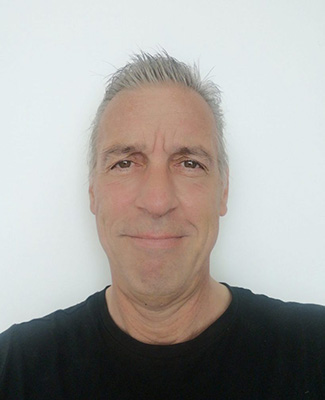 MOUNTAIN VIEW, CA – TVU Networks, the market and technology leader in cloud and IP-based live video solutions, today announced Peter Wyrwich joined the company this month as sales director for the DACH region, which includes Austria, Germany, and Switzerland.
Based in Munich, Wyrwich has built his career following the digital data. He has more than eight years of experience in high-end broadcast digital data workflows, and has more than 19 years of experience in direct and indirect sales across Europe.
"Remote production and other cloud-based solutions continue to attract the interest of broadcasters and other content creators across Europe. It's more important than ever that we can explain TVU's cloud-based workflow benefits to potential customers," said Rafael Castillo, vice president and general manager of TVU Networks for Europe and Latin America. "Peter is an important addition to our team because of his vast sales experience in various video and technology markets. He is also an out-of-the-box thinker that always proposes innovative solutions to solve his customer problems. We are confident he will drive customer growth throughout the region and help our customers embrace our cloud-based production solutions."
Contact Wyrwich at pwyrwich@tvunetworks.com
About TVU Networks®
TVU Networks is a global organization with more than 3,000 customers using its IP and cloud-based workflow solutions across multiple industries including news, entertainment media, sports, corporate, streaming, houses of worship and government. Through the use of AI and automation driven technology, TVU helps broadcasters realize an efficient metadata and story-centric workflow through its TVU MediaMind platform for live video content acquisition, indexing, production, distribution and management. The company has been on the forefront of developing the tools needed to revolutionize and streamline the Media Supply Chain. TVU is a critical part of the operations of many major media companies worldwide and is a Technology and Engineering Emmy® Award winner.
Search For More Content