Ramping up remote: The Switch drives future production models with 100Gbit network expansion
Fri 13, 11 2020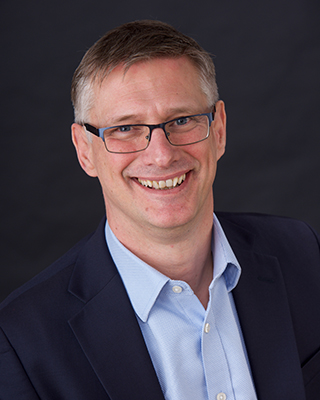 Boosts network capacity in northeast US, giving broadcasters and sports leagues access to 100Gbit fiber connectivity 
Powers broader industry shift to remote production 
Supports higher-capacity content services while allowing more feeds to be delivered to production hubs
The Switch, a leading provider of production services and global delivery of live video, announces a major network expansion strategy to support more live content services and drive the industry's transition to remote production. In Phase One of a broader network expansion project, The Switch is deploying 100Gbit connectivity to serve its customers in the northeast United States; further phases to extend capacity on the west coast and in other parts of the country will follow.
The move positions The Switch to drive future growth, enhancing its extensive range of live production and delivery services – particularly for live sports. Phase One of the project extends The Switch's current connectivity in New England and other parts of the northeast with the installation of higher-capacity connections into media and sports hubs in the region, including Boston, New York, Stamford and Bristol, Connecticut.
Eric Cooney, President and CEO of The Switch, comments: "Increasing our network capacity across a core part of The Switch network is a huge commitment to our customers that ensures we are able to meet their evolving and expanding needs. As a remote production pioneer, we give our customers unprecedented agility, enabling them to shape their businesses in ways that make sense for them. Each phase of our network expansion strategy will help fuel the industry shift towards new and more flexible production and distribution models, which has accelerated during the COVID-19 pandemic."
The upgrade project launches at a time when The Switch is seeing a substantial year-on-year surge in network traffic, which along with growing demand for its production services, makes the availability of higher-capacity delivery more critical than ever. The expansion project follows another initiative that offers The Switch's customers greater flexibility, the recent launch of its comprehensive new Production-as-a-Service offering, MIMiC, which enables cloud-based production from anywhere in the world.
At the core of The Switch network upgrade are the latest Nimbra solutions from Net Insight, The Switch's long-standing network technology partner. The new 100Gbit fiber ring network leverages the Nimbra 1060 next-generation – ultra high capacity media transport platforms designed specifically for all-IP networks and services. The upgrade also includes Nimbra 680 carrier-class multiservice media routers and edge compute devices. Highly modular and redundant, the Nimbra installations allow The Switch to leverage a single platform for all media and network functions and deploy network resources flexibly to best meet its customers' needs.
Robert Szabo-Rowe, The Switch's Senior Vice President of Engineering and Product Management, notes: "Net Insights' Nimbra equipment is the backbone of our expansion project, providing a best-in-class foundation for The Switch network that ensures we provide seamless, low-latency and redundant delivery services to our customers. Enabling them to focus on the creation of stunning live content is at the heart of our vision and continued drive to innovate with new services. We are excited about extending our support for a more diverse range of production models that will futureproof the broadcasters, streaming services and other content producers we work with."
About The Switch 
In the action-packed world of live video production and delivery, The Switch is always on and always there – setting the industry benchmark for quality, reliability and unmatched levels of service.  Founded in 1991 and headquartered in New York, The Switch has been connecting viewers around the world to live events for almost three decades, bringing them the content they want across linear TV, on-demand and streaming platforms – on multiple screens and devices.
Our comprehensive production platform combines mobile and remote services to enable our customers to cost-effectively capture, edit and package compelling live coverage. Our global delivery network connects production facilities with 800+ of the world's largest content producers, distributors, and sports and event venues – seamlessly linking rights holders, broadcasters, streaming platforms, media outlets and web services, and turning on live content across the world.
Related Content
Based on your recent activity and preferences we recommend the following pieces of content