Academy of Broadcasting Science (ABS) and China Broadcasting Network Co. Ltd. (CBN), two public institutions under governmental authority Chinese National Radio and Television Administration (NRTA), will cooperate and set up a 5G Broadcast field trial in Beijing. Rohde & Schwarz are supplying the transmitters and core network components. Following the example of the 5G TODAY project in Bavaria, the Chinese trial network will go on air in August before BIRTV 2019. This trial is the first step of the long-term strategies pursued by both parties, which comprise 5G broadcast commercial deployment by 2022 Winter Olympic Games in Beijing, followed by further national expansion by 2025.
Munich, August 12, 2019 — NRTA has been researching on possible next generation broadcasting for quite some time. The FeMBMS (Further evolved Multimedia Broadcast Multicast Service) and related High Tower High Power (HTHP) concept specified in 3GPP release 14 seem to be in line with their requirements. Affirming through the fact that CBN got commercial 5G license of 4.9GHz with 50MHz band in June 2019, a FeMBMS field trial is consequently a logical move to step in the new mobile world. Both ABS and CBN have decided to rely on Rohde & Schwarz transmitters and core network components to set up the network. As a technology leader, company Rohde & Schwarz has already become a driving force for 5G Broadcast topic since years. With this next generation concept, broadcasters in a changing and converging market can distribute content over 5G networks for different kinds of applications. The advantages such as high video quality, short latency times and wide coverage will more attract mobile users.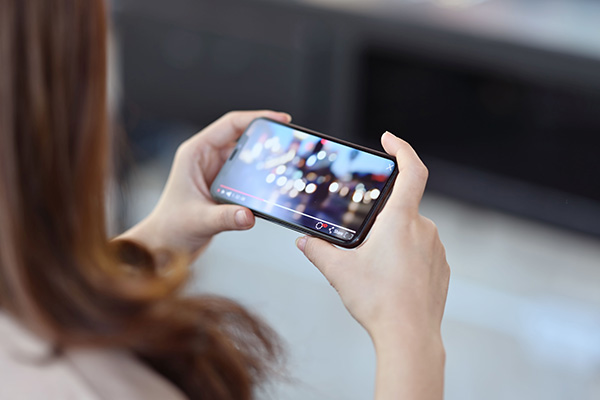 The Beijing Trial network contains three stations operating in a single-frequency-network (SFN). The stations CCTV Tower, Jing Guang Center and Ming Ren Square are around 10km away from each other. Transmitters from Rohde & Schwarz with 1kW output power will be working at central frequency 754MHz with 5MHz bandwidth (later on 10MHz). A software defined radio receiver developed by Technische Universitaet Braunschweig, Germany, and Kathrein signal analyser are included in the same trial package. With this end-to-end implementation, ABS and CBN plan to carry out varies of tests, such as field strength propagation, network coverage, mobility reception, application possibilities and interworking with LTE unicast network.
The 5G TODAY project in Bavaria, funded by the Bavarian Research Foundation (BFS), being on-air since December 2018, convinced NRTA delegation to make decision for setting up their own trial project, when they visited Munich to investigate the 5G Broadcast solution in midth of April 2019. The Bavarian public broadcaster Bayerischer Rundfunk, the Institute for Broadcast Technology (IRT), Kathrein, Rohde & Schwarz and Telefónica Deutschland are cooperating in this research project to explore a broadcasting solution for the future 5G technology. Two Rohde & Schwarz high-power transmitters respectively located at Wendelstein and Ismaning Stations are transmitting both with 100kW antenna power in SFN.
Although the Beijing 5G Broadcast trial project is just about to start, it is quite certain that this project will put an important influence on chipset and handset manufacturers due to the huge potential market. It can be a further driving force on a commercial end-to-end realization of the future broadcasting technology.
To learn more about the first 5G broadcast trial project in China, please visit Beijing International Radio, TV & Film Exhibition (BIRTV) 20-24 August 2019. Rohde & Schwarz China are welcoming you to visit us at booth 8A11. We will demonstrate the 5G broadcast and give you more insights into the solution.
Rohde & Schwarz
The Rohde & Schwarz technology group develops, produces and markets innovative communications, information and security products for professional users. The group's test and measurement, broadcast and media, aerospace | defense | security, networks and cybersecurity business fields address many different industry and government-sector market segments. On June 30, 2018, Rohde & Schwarz had approximately 11,500 employees. The independent group achieved a net revenue of approximately EUR 2 billion in the 2017/2018 fiscal year (July to June). The company has its headquarters in Munich, Germany. Internationally, it has subsidiaries in more than 70 countries, with regional hubs in Asia and America.
Rohde & Schwarz Broadcast & Media
Rohde & Schwarz has been an innovator in broadcast and media for over 70 years. The Rohde & Schwarz product portfolio covers the entire signal processing chain for digital video and audio content – from ingest and playout to encoding and multiplexing, from contribution to satellite and IP networks to terrestrial transmission. It includes solutions for monitoring in the studio, as well as for monitoring streaming and broadcast services and entire broadcast networks. The T&M expert also offers a diverse range of instruments for testing end user equipment and infrastructure components in development, production and quality assurance. Rohde & Schwarz invests in an IP and software based future built with the blend of innovation, experience and stability that the company can offer.
Search For More Content