The Rohde & Schwarz solution for the first complete 5G Broadcast transmission consists of the core network functionality provided by the new R&S BSCC broadcast service and control center and R&S Tx9 transmitters, which support FeMBMS. This all-in-one solution covers all entities from the content provider to the consumer and is fully compliant with 3GPP Release 14. It enables broadcasters to contribute their valuable assets for efficient distribution of high-quality video to the future 5G ecosystem. The world's first complete 5G Broadcast solution will be showcased at the Rohde & Schwarz booth B.21 in hall 7.
Munich, August 5, 2019 – In recent years, media consumption has shifted significantly toward smartphones and other portable devices. Reaching the billions of smartphones around the world will be the future of broadcasting. 3GPP Release 14 is enabling this future by using FeMBMS (Further evolved Multimedia Broadcast Multicast Service). As a part of the Bavarian research project 5G TODAY, Rohde & Schwarz is investigating large-scale TV broadcasts in the FeMBMS mode. Using high-power high-tower (HPHT) transmitters allows broadcasters to distribute video over 5G networks in downlink-only mode with all the advantages of classic broadcasting. This provides the high quality levels known from HDTV broadcasting, low-latency live content as well as enormous spectrum efficiency and wide coverage. There is no need for a SIM card in the mobile device.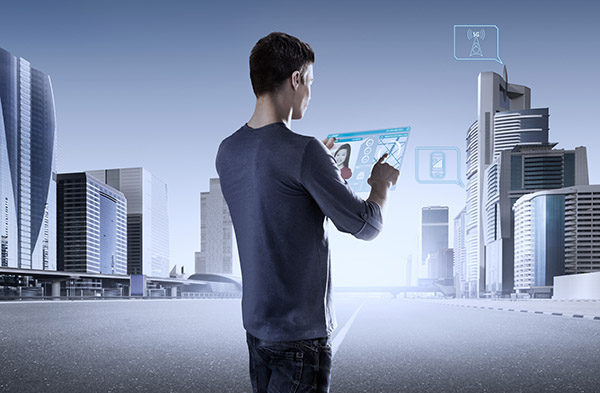 To help utilize all these benefits, Rohde & Schwarz is the first technology vendor worldwide to offer a complete 5G Broadcast solution for network operators. This solution covers all entities from the content provider to consumers. R&S Tx9 transmitters provide FeMBMS based on a unique software-based signal processing platform. The pure software-based signal processing platform gives network operators great flexibility and ideally prepares them for future signal processing requirements.
At IBC, Rohde & Schwarz is launching its new 5G Broadcast core network element, the R&S BSCC broadcast service and control center, which enables Rohde & Schwarz terrestrial transmitters to deliver LTE/5G Broadcast content. This element provides core network functionality so that network operators can distribute content over LTE/5G Broadcast. The main benefit of the R&S BSCC is that it reduces 3GPP core network entities' complexity to meet broadcasters' needs for a straightforward LTE/5G Broadcast experience. The overall Rohde & Schwarz solution makes it very easy to configure network parameters. Multiple Rohde & Schwarz FeMBMS transmission sites can be centrally configured in the R&S BSCC core network element.
Rohde & Schwarz
The Rohde & Schwarz technology group develops, produces and markets innovative communications, information and security products for professional users. The group's test and measurement, broadcast and media, aerospace | defense | security, networks and cybersecurity business fields address many different industry and government-sector market segments. On June 30, 2018, Rohde & Schwarz had approximately 11,500 employees. The independent group achieved a net revenue of approximately EUR 2 billion in the 2017/2018 fiscal year (July to June). The company has its headquarters in Munich, Germany. Internationally, it has subsidiaries in more than 70 countries, with regional hubs in Asia and America.
Rohde & Schwarz Broadcast & Media
Rohde & Schwarz has been an innovator in broadcast and media for over 70 years. The Rohde & Schwarz product portfolio covers the entire signal processing chain for digital video and audio content – from ingest and playout to encoding and multiplexing, from contribution to satellite and IP networks to terrestrial transmission. It includes solutions for monitoring in the studio, as well as for monitoring streaming and broadcast services and entire broadcast networks. The T&M expert also offers a diverse range of instruments for testing end user equipment and infrastructure components in development, production and quality assurance. Rohde & Schwarz invests in an IP and software based future built with the blend of innovation, experience and stability that the company can offer.
Search For More Content