At NAB 2019, Rohde & Schwarz introduces its first Monitoring-as-a-service solution R&S PRISMON.cloud based on Microsoft Azure.
Munich, April 30, 2019 — Hot on the heels of announcing its first ever Monitoring-as-a-service solution – R&S PRISMON.cloud – Munich-based broadcast technology specialist, Rohde & Schwarz, has given notice that the platform will be based on Microsoft Azure.
Building on the success of its market-leading R&S PRISMON monitoring system, R&S PRISMON.cloud leverages from cloud-infrastructure possibilities to tackle the age-old monitoring challenge. Provided in a Monitoring-as-a-Service (MaaS) form, it enables broadcasters and content providers to quickly integrate advanced monitoring, analytics and trouble-shooting within their content creation and distribution workflows.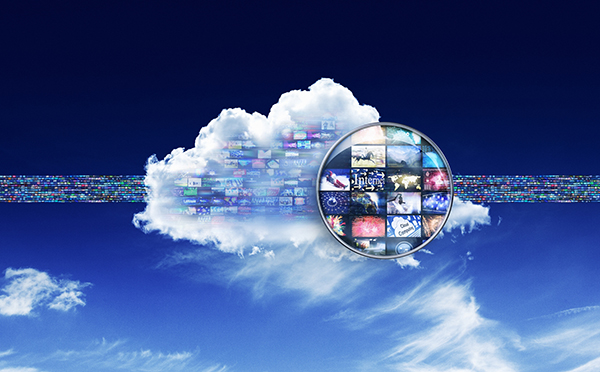 With R&S PRISMON.cloud no dedicated hardware is required, and flexible, scalable price models offer highly cost-efficient solutions that can be tailored to each user's specific monitoring needs. Within minutes, R&S PRISMON.cloud users can deploy virtual sensors throughout their distribution chain. Through this advanced monitoring capability, broadcasters, content creators, network operators and service providers can guarantee the Quality of Service to their customers. In highly competitive markets, this translates to a superior Quality of Experience for the consumers and consequently reduced churn.
In developing R&S PRISMON.cloud, Rohde & Schwarz's selection of the most appropriate cloud service provider was critical. After extensive evaluation of multiple cloud service providers, Rohde & Schwarz selected Microsoft Azure. "We have selected Microsoft Azure to provide our worldwide customers with a fully managed Software-as-a-Service from many locations, on every continent," commented Dr. Sebastian Jonas, Director of Data & Technology at Rohde & Schwarz. "With Microsoft Azure, our customers benefit from a high performance, reliable and scalable underlying infrastructure for R&S PRISMON.cloud.
Azure is the only consistent hybrid cloud, has more regions than any other cloud service provider, delivers unparalleled developer productivity and offers more comprehensive compliance coverage – including meeting the requirements of the General Data Protection Regulation (GDPR).
Rohde & Schwarz
The Rohde & Schwarz technology group develops, produces and markets innovative communications, information and security products for professional users. The group's test and measurement, broadcast and media, aerospace | defense | security, networks and cybersecurity business fields address many different industry and government-sector market segments. On June 30, 2018, Rohde & Schwarz had approximately 11,500 employees. The independent group achieved a net revenue of approximately EUR 2 billion in the 2017/2018 fiscal year (July to June). The company has its headquarters in Munich, Germany. Internationally, it has subsidiaries in more than 70 countries, with regional hubs in Asia and America.
Rohde & Schwarz Broadcast & Media
Rohde & Schwarz has been an innovator in broadcast and media for over 70 years. The Rohde & Schwarz product portfolio covers the entire signal processing chain for digital video and audio content – from ingest and playout to encoding and multiplexing, from contribution to satellite and IP networks to terrestrial transmission. It includes solutions for monitoring in the studio, as well as for monitoring streaming and broadcast services and entire broadcast networks. The T&M expert also offers a diverse range of instruments for testing end user equipment and infrastructure components in development, production and quality assurance. Rohde & Schwarz invests in an IP and software based future built with the blend of innovation, experience and stability that the company can offer.
Search For More Content