Elite Media Technologies has streamlined workflows and eliminated complexities from the post process since deploying the R&S®CLIPSTER as its complete IMF mastering solution.
Columbia, MD, April 2nd, 2019 — Post house Elite Media Technologies has deployed the Rohde & Schwarz CLIPSTER as its technology centerpiece that powers the creation of IMF deliverables for cable television networks, large over-the-top (OTT) service providers, major studios and other content producers eager to adopt efficient workflows based on the Interoperable Master Format.
"It took multiple pieces of gear to do now what we have set up on the CLIPSTER," says Nick Mairose, president and CEO of Elite Media Technologies.
The R&S®CLIPSTER is a complete mastering solution capable of generating IMF packages, digital cinema packages (DCP) and AS11 and AS02 packages. Supporting real-time processing of images up to 4K 120p as well as a wide variety of media file formats, the R&S®CLIPSTER provides post houses, such as Elite Media Technologies, with a tool that provides DCI and IMF mastering, color format conversion to SDR and HDR and comprehensive codec support.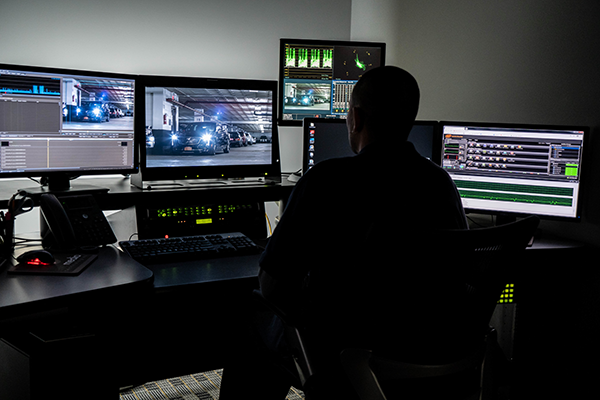 Since deploying the R&S®CLIPSTER as its IMF mastering station, Elite Media Technologies has leveraged the solution to convert thousands of hours of marquee series, such as Billions, The Affair, Ray Donovan, Dexter, Seal Team, Elementary and Hawaii Five-0, to IMF for Showtime and CBS, says Mairose.
Prior to the availability of IMF –while producers were migrating from tape to files formats—post production houses had hundreds of variables to accommodate as clients chose their own codes, formats and media wrappers. Complicating the situation further was the number of different versions of deliverables required to address different audiences, languages and platforms. However, IMF simplifies what's required and streamlines workflows to remove this level of complexity from post production, he says.
"What we allow clients to do with IMF is create the primary element, the CPL [Composition Playlist] and IMP [IMF Master Package], use that as their main master and then make all of these supplemental versions without having to totally duplicate all of that data over, and over and over again," explains Mairose.
With the R&S®CLIPSTER, Elite Media Technologies manages various essences, including image, sound and subtitling and captioning data, metadata wrapping, track files, IMP packaging and security required for IMF mastering and versioning, he says.
"We are delighted Elite Media Technologies has chosen to deploy the R&S®CLIPSTER to meet the growing demand it is experiencing for IMF mastering from its clients," said Erik Balladares, (Vice President Broadcast & Media at Rohde & Schwarz. "Thanks to the robust support R&S®CLIPSTER offers for IMF, it is now possible for post houses to enhance their workflows and meet the challenge of mastering multiple versions of the same content for different audiences."
Rohde & Schwarz
Built on an 80 year heritage, Rohde & Schwarz is a recognized leader in the field of Test & Measurement, Secure Communications, Radio Monitoring & Radio Location, and Wireless Communication with an unparalleled expertise in broadcasting. The Rohde & Schwarz Broadcast and Media Division provides top-notch solutions to premier broadcasters, studios, post-production facilities, cable TV and satellite providers, and consumer electronics designers. Headquartered in Munich, Germany, Rohde & Schwarz is an independent company with a sales & service network that ranges across more than 70 countries. Rohde & Schwarz has over 10,500 employees worldwide and achieved a net revenue of Euro 1.92 billion in FY 2016/2017. R&S® is a registered trademark of Rohde & Schwarz GmbH & Co. KG.
Search For More Content