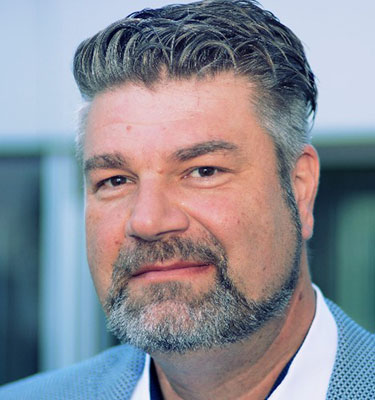 The combined industry expertise delivers next-generation opportunities for the global media community
MUNICH, GERMANY, 12 MAY 2020: SCISYS Media Solutions (formerly Annova Systems and SCISYS Deutschland), has rebranded to CGI in April 2020. The new brand is underlining its continued commitment to the global broadcast community by presenting the very best of its trusted newsroom and radio expertise, combined with the added power of global IT excellence from the new Canadian mother company.
Having already built well-established relationships with the world's leading broadcasters with 75,000 active users worldwide, CGI and its offerings for the media industry will see the benefits of a combined customer base, maximising the use of premium solutions for professional radio workflows and media management, and one of the leading platforms for newsroom and planning systems.
CGI has also strengthened its media leadership team, appointing Michael Pfitzner as Vice President for Newsroom Solutions, and Michael Thielen as the Vice President for Radio solutions. Both formerly held management roles within SCISYS Media Solutions and will focus on strategic planning to highlight the changes to the key delivery sectors.
"Now more than ever, with the fluctuation of the global economy and the ongoing health pandemic, broadcasters are under extreme pressures both editorially and financially, while users are experiencing rapid digitisation as TV meets radio and merges with online and social," said Michael Thielen, VP Media – Radio Solutions, CGI.
"CGI is perfectly positioned to solve the challenges of modern broadcasters and radio stations, and recognises the importance of staying connected, especially when many organisations have no choice but to adapt to a more remote methodology, all whilst remaining cost and time efficient. While we couldn't meet the broadcast community face to face at NAB, we are keen to meet them online to discuss how our combined portfolio of services can make a significant difference to the industry," he said.
CGI news and radio production solutions support remote working and enable journalists to research, structure and plan their deliveries in advance, optimising a broadcaster's efforts globally. The platforms draw on the importance of storytelling, allowing journalists to share topics and contributions across TV, radio and online to achieve a more cohesive end result, regardless of distance or location. In radio journalism, the dira! product family covers the entire production workflow required for media management and will see the introduction of two new features in the dira! OnAir Player this Spring.
Known as an industry standard tool for cross-media research, planning and creation of daily news, magazines, and sports publications globally, the innovative newsroom system OpenMedia has seen recent enhancements including integrations into third party systems, such as Avid MediaCentral Platform, VIZ Story, Grass Valley Go, Ross Xtension, Helmut FX and more.
CGI has also recently announced its participation in the Avid Alliance Partner Program to become Avid certified. The program offers a full and growing range of resources designed to help developers and their organisations connect their media solutions to the Avid MediaCentral Platform, which is already a key integration across CGI's multiple platforms for delivery. CGI would have exhibited at Avid Connect this year for the first time.
In addition, CGI announces ongoing partnerships with AI-based content discovery solutions specialists, Condat, and DHD, digital audio studio technology developers and manufacturers for professional applications in radio and TV broadcasting studios. Both partners would have co-exhibited at the CGI stand at NAB in Las Vegas.
"As we start a new chapter in our business journey, we are always evaluating ways we can enhance our delivery solutions for users around the globe," added Michael Pfitzner, VP Media, Newsroom solutions. "Expanding upon our current exceptional services to the global media industry, and with the additional influences from CGI's existing global network, we will continue to work closely with our clients to provide them with proven industry solutions that can easily be configured to meet their individual requirements.
To learn more about the CGI portfolio for the media industry, visit the website
About CGI
Founded in 1976, CGI is among the largest IT and business consulting services firms in the world. Operating in hundreds of locations across the globe, CGI delivers end-to-end services and solutions, including strategic IT and business consulting, systems integration, intellectual property, and managed IT and business process services. It acquired SCISYS Media Solutions as part of the SCISYS Group PLC in December 2019 as part of a strategic move to increase engagement with the media delivery sector as the industry shifts further towards IP-based workflows.
With more than 75,000 users worldwide and over 20 years of experience, CGI's Media Solutions, formerly SCISYS Media Solutions, is the market-leader in newsroom and radio delivery software solutions, including flagship dira! and OpenMedia platforms. Having first made its name as ANNOVA Systems GmbH, the Media Solutions from CGI offer a wide range of professional news and content delivery solutions for innovative media companies across national and international markets. Its clients include many key players in broadcast and delivery, including ARD Group, Deutsche Welle and Deutschlandradio, Pro7Sat1, BBC, Corus, SRG SSR, Radio France, France 24, funradio and RTL2, ENMA, RÚV, SABC, VRT, TRK Ukraine, 1+1 Ukraine, and many more.
For more information, please visit: www.cgi.com/mediasolutions
Search For More Content