SGT joins HEXAGLOBE to create a leader in digital media and entertainment
Thu 21, 03 2019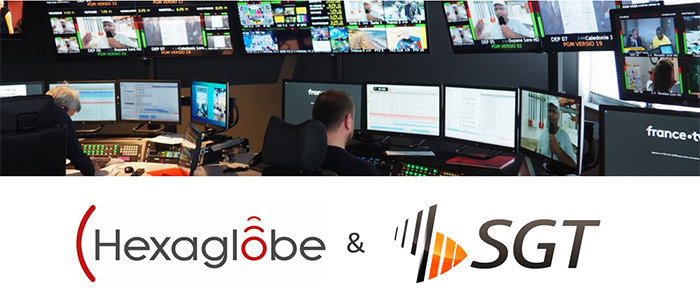 HEXAGLOBE has just completed the acquisition of SGT, a software publisher recognized for its broadcast automation systems. In this way, HEXAGLOBE expands its service offering and gains valuable expertise at the heart of broadcast.
All SGT products including VEDA and ELIA will have a guaranteed future within a group with a solid financial base, while SGT teams will continue to provide Customers with quality service.
"This union is of strategic importance to us. We are confident that Broadcast and OTT workflows will become closer and closer in the near future. In this acquisition, we want to bring together products, know-how and methodologies to offer the tools that will allow us to build the media of tomorrow together with our Customers." – says Franck Coppola, CEO of HEXAGLOBE.
About HEXAGLOBE
HEXAGLOBE provides modular OTT solutions for building functional live and file workflows. The company's expertise and practical approach allows to provide custom developments that respond precisely to any request.
With over 15 years of experience serving the audiovisual market, HEXAGLOBE is proud to work with the most demanding Customers in France and abroad: including the French public television (France TV), Parliamentary Channels (Public Sénat and LCP), Disney Channel and Euronews.
About SGT
SGT is a leader in TV playout automation & Media Asset Management (MAM) software solutions in Broadcast video Industry with VEDA Automation & VEDA Media Asset Management platforms, and more recently with channel-in-a-box solutions ELIA Unity and ELIA Air.
With more than twenty five years of experience, SGT has a worldwide customer base of TV channels, media groups, Content Delivery Networks (CDN) & providers as well as non-broadcast customers such as corporations, telecom operators and key accounts.
Related Content
Based on your recent activity and preferences we recommend the following pieces of content