PBT EU is delighted to announce its support for the next Languages & the Media 2021 Conference as a SubtitleNEXT exhibitor partner. Following the tremendous demand for localisation services, such as subtitling and dubbing, this timely event which is scheduled for 20 – 22 September 2021 in Berlin, provides PBT EU with an excellent opportunity to showcase the SubtitleNEXT line of solutions that offer support to professionals in the industry.
The Languages & the Media Conference was originally scheduled to take place in June this year but has been postponed owing to COVID-19 travel restrictions. It is considered an important platform for the content localisation market and has established itself as Europe's leading conference in the AVT industry and a vibrant hub for exchange, learning and discussion.
Over its 25-year long history, the Languages & the Media Conference has attracted content creators and distributors, broadcasters, streaming services, language services providers, software and hardware developers, researchers, trainers, practitioners, and all those involved in the production, marketing, and distribution of audiovisual content for information, entertainment or educational purposes through localisation and accessibility. The conference sessions and workshops will examine trends, innovations and technologies that play a role in transforming the globalised provision of audiovisual media and the way people consume it across languages.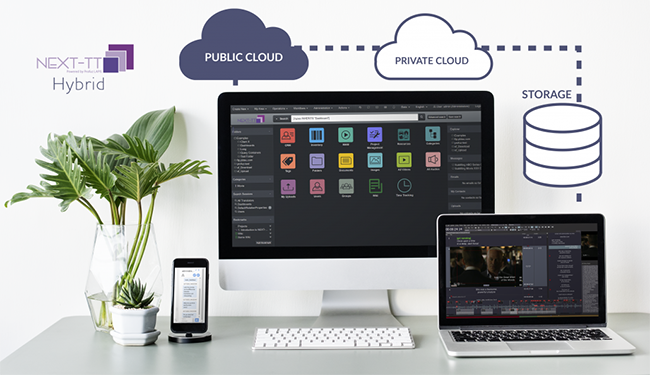 In addition, the organisers of the Languages & the Media Conference are hosting a virtual roundtable in order to offer the AV community an opportunity to catch up on what has been happening in the world of content localisation and accessibility this year. This virtual event takes place on 15 December 2020 and will be free of charge for all registered delegates of the 2021 conference.
The virtual event, which precedes the upcoming conference in Berlin, promises an excellent line-up of guest speakers discussing the disruptive impact of COVID-19 across the industry and how the health crisis has become a trend accelerator for cloud infrastructure and remote collaboration. Television viewing and online video consumption soared during lockdowns and advancements have been made in AI and MT in localisation processes and access services. Interesting discussions will cover the expectations of the "new normal" beyond 2020 and what challenges and opportunities lie ahead for content producers, distributors, technology providers, LSPs, AVT researchers and freelancers.  To register online for the virtual event on 15th December, please visit https://www.icwe-secretariat.com/languages-media/2021/registration_VRT.php
Ivanka Vassileva, CEO of PBT EU confirms, "We are great fans of the Languages & the Media Conference and have supported them for a few years running. As always, PBT EU is delighted to support this excellent conference once again with SubtitleNEXT sponsorship, listed as an official Exhibitor Partner next year in Berlin.  In my view, we are at a historic turning point and it is imperative to be aware how new solutions are making languages more accessible and affecting communications across cultures through media. As a company, we have already been embracing these challenges well ahead of time, and proud to present the adaptable capabilities that SubtitleNEXT already offers to solve the issues facing language professionals today in a dynamic media landscape that demands immediate constant content. We will be attending as guests to support the virtual roundtable next week too which will provide a helpful glimpse into the Languages & the Media experience. We look forward to the time when our community can gather safely again to meet one another in person. We are very excited to meet up with attendees at the conference at our SubtitleNEXT booth next year."
SubtitleNEXT is a user-friendly, innovative, customisable, intuitive, and affordable timed-text software platform. Already adopted across various multimedia industries, it is designed for personal and professional use. It easily adapts to any settings, resolutions, and formats such as AR, MR, VR, 8K, 4K, 2K, HD, SD, 3D, UHD across online video, TV, film, theatre, concerts, festivals, conferences, and events. It can be applied throughout the entire video production process from concept to distribution.
For more information about the 'Languages & the Media Conference,' please find further information on the SubtitleNEXT website https://subtitlenext.com/club/events
About the Languages & the Media Conference
Visit www.languages-media.com
About PBT EU
PBTEU develops and provides performance-leading solutions and customisable engineering system integration to empower content providers, broadcast, production, and post-production professionals to operate efficiently at the forefront of an ever-evolving digital environment.
PBTEU's primary focus is flexibility, futureproof customer-driven product innovation, fast deployment, teamwork, perseverance, openness, speed, high quality work, as well as dedicated support of its products, solutions and services, which include – PlayBox Technology Neo product suite, EXEcutor™ broadcast servers and software applications, advanced captioning and subtitling software platform SubtitleNEXT, as well as Profuz Digital's powerful business process and information management system LAPIS designed to efficiently centralise processes and data all under one roof.
PBTEU collaborates with worldwide renowned technology partners across distribution and system integration projects. Headquartered in Sofia, Bulgaria with a global outreach including centres outside of the country where sales, support, manufacturing, and R&D operations take place. Visit www.pbteu.com
Search For More Content