Customers asked, TAG answered  
Tel Aviv – November 05, 2020 –TAG Video Systems, the world leader in integrated software-based IP Probing, Monitoring and Multiviewer solutions, has announced that its Flagship MCM-9000 platform can now read and monitor SCTE 35 program insertion triggers in HLS and MPEG-DASH sources. This enhancement, the result of customer requests, gives OTT Broadcasters greater control over their content in a broader range of formats.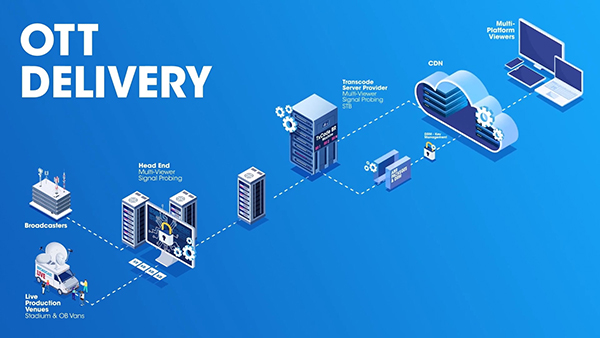 SCTE 35 triggers are the signals that digitally notify the downstream equipment to insert content, such as advertisements or local programming. TAG previously supported monitoring and reporting capabilities of SCTE 35 triggers for MPEG transport streams (MPEG-TS) distribution delivery and has now added that same support for MPEG-DASH and HLS OTT delivery. The additional support enables OTT Broadcasters to ensure the integrity of the SCTE 35 triggers following the content playlists, to act promptly on errors, and be confident regarding what is being broadcast.
"We are always listening to our customers and adding features and functionalities that help them leverage the latest technologies and workflows," said Tomer Schechter, TAG CTO. "This time we were asked to incorporate probing and monitoring support for additional streaming formats, and we were delighted to respond with a solution that offers significant benefits.  The ability to read SCTE 35 trigger codes on HLS and MPEG-DASH allows customers to take advantage of improved planning, control and operation of their content, and gives them the ability to identify and fix any SCTE 35 issues in all their OTT platforms."
About TAG Video Systems
TAG Video Systems is the world leader in 100% software based integrated IP Multiviewing, Probing and Monitoring solutions.  Introducing its first IP solution in 2008, today TAG supports over 50,000 channels across the four primary broadcasting applications – Live Production, Playout/Master Control, Distribution and OTT. TAG's Zer0 Friction philosophy allows Broadcasters and Content Distributors the greatest scalability, flexibility and asset utilization available in the market today. The 100% software platform supports both compressed and uncompressed formats, including MPEG TS, JPEG2000, SMPTE 2110, SMPTE 2022-6/7, MSS, MPEG-DASH, HLS and CMAF. TAG's solutions run on standard Commercial Off-The-Shelf hardware (COTS) and cloud, providing state-of-the-art IP monitoring and analysis tools combined with highest quality UHD Multiviewer available on standard and mobile device displays.
Search For More Content