Benefits include lower cost, low latency and operational versatility
TAG Video Systems, the world leader in 100% SW, 100% IP, 100% COTS/Cloud, Probing, Monitoring and Multiviewing solutions, for all four of the major broadcast applications (Live Production, Playout, Delivery and OTT), has announced support for an additional streaming format that will provide technical, financial and operational benefits to customers. The format – Common Media Application Format (CMAF) – will allow OTT customers to take advantage of more diverse platforms, simplified workflows, lower latency and reduced cost, while adding flexibility and versatility to TAG's software platform.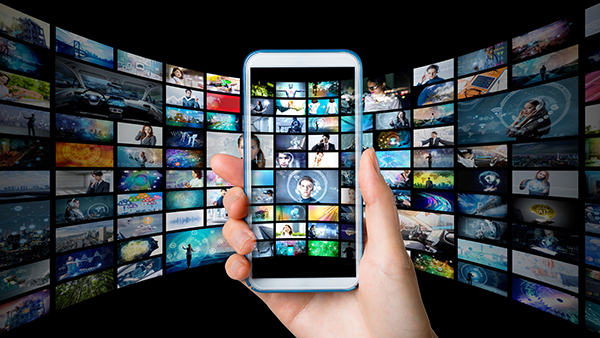 The Common Media Application Format (CMAF), the result of a collaboration between Microsoft and Apple, is an open, extensible standard that enables efficient streaming over the HLS and MPEG-DASH protocols. CMAF cuts costs, minimizes workflow complexity associated with delivering video online, and reduces latency – all crucial issues that content owners or broadcasters face while streaming live or on-demand content.
TAG also added support for Microsoft Smooth Streaming, a legacy hybrid media delivery method that acts like streaming but is based on HTTP progressive download.
About TAG Video Systems
TAG Video Systems is the world leader in 100% software based integrated IP Multiviewing, Probing and Monitoring solutions. Introducing its first IP solution in 2008, today TAG supports over 50,000 channels across the four primary broadcasting applications – Live Production, Playout/Master Control, Distribution and OTT. TAG's Zer0 Friction philosophy allows Broadcasters and Content Distributors the greatest scalability, flexibility and asset utilization available in the market today. The 100% software platform supports both compressed and uncompressed formats, including MPEG TS, JPEG2000, SMPTE 2110, SMPTE 2022-6/7, MPEG-DASH and HLS. TAG's solutions run on standard Commercial Off-The-Shelf hardware (COTS) and cloud, providing state-of-the-art IP monitoring and analysis tools combined with highest quality UHD Multiviewer available on standard and mobile device displays.
For more information: www.tagvs.com
Search For More Content