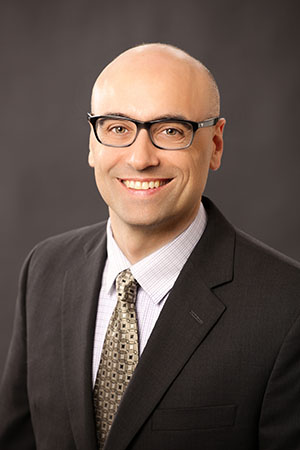 TAG Video Systems, the world leader in 100% SW, 100% IP, 100% COTS/Cloud, Probing, Monitoring and Multiviewing solutions, for all four of the major broadcast applications (Live Production, Playout, Delivery and OTT), has appointed industry veteran Roy Folkman as VP Sales North America and LATAM effective as of January 1, 2021. The announcement was made by Kevin Joyce, TAG Zer0 Friction Officer, from headquarters in Tel Aviv, Israel.
Folkman, who is based in Ontario, Canada, will be responsible for supporting current customers while increasing TAG's presence in North America and the Latin American countries. He will interact closely with the Company's executive team as well as all divisions to develop solutions to amplify productivity and keep TAG users ahead of the technological curve in those regions.
Folkman launched his career more than 35 years ago in broadcast engineering and has held senior roles with leading companies, most recently as Strategic Account Manager, North America for Riedel. Previously he served as VP Sales North America at  Embrionix, and Strategic Account Manager, US at Grass Valley. He also held key sales roles at Miranda Technologies, Major Technologies and Acura Technologies.
"I'm excited to join the TAG team as we begin a promising new year," says Folkman. "I'm looking forward to working closely with the management, marketing, R&D and service teams to provide the highest level of support to existing customers and talking to prospects about the incredible platform TAG has to offer. I'm also looking forward to  offering clients and prospects the Company's Zer0 Friction approach to technology and business. TAG's agile technology and simplified work processes make the user's experience simple and positive, which aligns perfectly with my values. I'm happy to join the team that is bringing a Zer0 Friction approach to broadcast environments on a global scale."
Joyce added, "Roy has built a track record of sales growth fueled by integrity, building trust with customers, and an understanding of complex media systems. We welcome him and his leadership to the TAG family as we expand our presence in both North America and the Latin American region."
About TAG Video Systems
TAG Video Systems is the world leader in 100% software based integrated IP Multiviewing, Probing and Monitoring solutions.  Introducing its first IP solution in 2008, today TAG supports over 50,000 channels across the four primary broadcasting applications – Live Production, Playout/Master Control, Distribution and OTT. TAG's Zer0 Friction philosophy allows Broadcasters and Content Distributors the greatest scalability, flexibility and asset utilization available in the market today. The 100% software platform supports both compressed and uncompressed formats, including MPEG TS, JPEG2000, SMPTE 2110, SMPTE 2022-6/7, MPEG-DASH and HLS. TAG's solutions run on standard Commercial Off-The-Shelf hardware (COTS) and cloud, providing state-of-the-art IP monitoring and analysis tools combined with highest quality UHD Multiviewer available on standard and mobile device displays.
For more information: www.tagvs.com
Search For More Content