Video delivery expert converts to top level status
Gloucestershire, UK —22 October 2019 —IABM announced today that Telestream® (http://www.telestream.net) has upgraded its IABM membership to Platinum. Telestream now joins a select group of industry leaders including Avid, AWS Elemental, Dell EMC, Google, Grass Valley, Oracle, Piksel, Skyline Communications, V-Nova and Verizon in enjoying the wide range of benefits and recognition that top-level Platinum membership of IABM confers.
IABM is the international trade organization whose members represent the majority of the broadcast and entertainment technology market's revenues worldwide. IABM facilitates the important networking and interaction between suppliers that shape and define the unique ecosystem of the broadcast and media technology industry.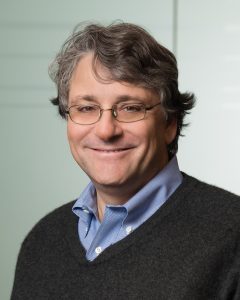 Telestream is a global leader in file-based media workflow orchestration, media streaming and delivery technologies: for over 20 years, the company has been at the forefront of innovation in the digital video industry. It develops products for media processing and workflow orchestration; live capture, streaming, production and video quality assurance; and video and audio test solutions that make it possible to reliably get video content to any audience regardless of how it is created, distributed or viewed. Telestream solutions are available on premises or in the cloud as well as in hybrid combinations.  Telestream customers include the world's leading media and entertainment companies: content owners, creators and distributors. In addition, a growing number of companies supplying and servicing much larger markets such as ad agencies, corporations, healthcare providers, government and educational facilities, as well as video prosumers and consumers, are turning to Telestream to simplify the access, creation and exchange of digital media.
"Today, we stand on the cusp of a live production and streaming revolution where the commercial opportunities are enormous and these are matched by a need for the broadcast technology community to act responsibly, collaboratively and towards shared goals and desired outcomes," comments Scott Puopolo, CEO of Telestream. "IABM is one of a very small number of organizations worldwide that can influence the course of this seismic change. It is actively helping to feed that debate and fuel that revolution. Telestream has been an IABM member for many years – now is the right time for us to step up our participation even more."
"Telestream was one of the first companies to see the direction the broadcast and media industry was heading and is now a worldwide leader in helping drive the industry's migration to IP and live and OTT streaming," said Peter White, IABM CEO. "We of course welcome Telestream to Platinum membership and look forward to working closely with them to ensure everyone in the company fully leverages all the benefits now available to help Telestream do even better business."
Search For More Content