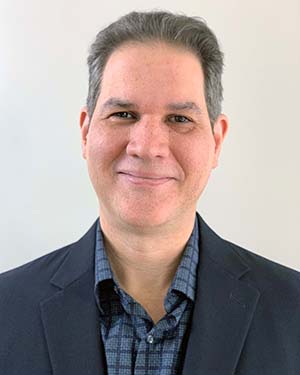 Burbank, CA – January 06, 2020
G&D North America Inc. ("GDNA"), a wholly owned subsidiary of Guntermann & Drunck GmbH ("G&D") of Siegen, Germany, the world leader in professional mission critical KVM solutions for television and radio broadcast, industrial process control, air traffic control and maritime applications, is pleased to announce the appointment of Andy Coole to the position of Director of Sales – Mid-America, based in Atlanta and responsible for sales and sales engineering efforts in the South and the Midwest including parts of the Great Lakes.
In making the announcement, Don Hosmer, VP Sales and GM of G&D North America Inc., states "Andy has achieved great success over the past many years in sales engineering efforts at CTG (Comprehensive Technical Group), a prominent Atlanta-based systems integrator, where he developed KVM expertise working with G&D solutions and products."
Prior to CTG, Andy spent nine years at ESPN (Bristol, Connecticut) developing a reputation as an expert in sports coverage transmission technologies, and serving as ESPN technical coordinator for Monday Night Football, the X-Games, The NFL Draft, and various other major league sporting events.
In accepting this new career challenge, Andy Coole explained: "KVM technology has emerged as an extremely important component in TV broadcasting, in production/post, in corporate AV and in control and command installations. I have watched the success and growth of G&D for some time, and recently having recognized the market leadership and competitive wins achieved by G&D in North America. I look forward to representing this highly professional organization in the Mid-America Territory."
GDNA is very pleased with the addition of Andy to our already highly broadcast technology oriented sales team in Los Angeles and in New York. His deep and wide knowledge of broadcast television operations started with him working at WGCL Ch. 46 in Atlanta, the CBS affiliate. Andy will officially join GDNA on January 2, 2020.
About G&D North America Inc.
G&D North America Inc. ("GDNA") is a wholly owned subsidiary of Guntermann & Drunck GmbH of Siegen, Germany. For more than 30 Years, G&D has lead the European market in the design and manufacture of KVM extenders, switches and matrix switches, providing everything from analog to digital and IP systems. GDNA was established in 2015, and is now headquartered in Burbank, California. Our many successful installations around the world over the years have enabled us to achieve a cost effective KVM product offering with performance, quality and reliability second to none. The ways in which our broad product portfolio can be combined into large and sophisticated projects never ceases to amaze our customers. Already impressive in their basic version, our product variants are even more versatile when combined together. Strong employee retention, a powerful partner network and a high degree of customer loyalty are only few of the strengths that make Guntermann & Drunck a most reliable partner for KVM solutions. G&D and GDNA are committed to expanding the fast growing North American market with both sales and support talent.
Please visit our Websites
www.gdsys.de
www.gd-northamerica.com
Search For More Content