Did you know that 60% to 70% of viewers have a second screen device on them while watching live content? Social media has a huge impact on live productions. An entertained or informed viewer will discuss what they've watched on social media, and in fact, 41% tweet about the show they're watching, with 76% of those people posting about the show as it's live.
Lots of statistics here, but essentially social media platforms are a huge resource for live producers to not only select and feature live reaction during the programme, but also to extend reach, boost tune-in and enhance opportunities to monetise the content.
Audience engagement for broadcasters and digital content creators is about turning a captive audience into an interactive community. This is becoming increasingly important, as digital live content platforms become more complex, intuitive and interactive.
It's no longer enough to simply broadcast to your audience. Modern audiences expect interactivity and agility in their live content they are consuming – as mentioned, most of us watch TV with a second screen device in our hands, so there's a huge resource there to connect with viewers beyond the primary screen.
A valued audience
Channel 4's broadcast of Crufts placed the audience, and their dogs, at the centre of the live broadcast throughout the week of the world's biggest dog show.
Through simple calls to action on screen, and prompted by the host Clare Balding, viewers shared their questions for the guest veterinarian during a live Q&A. The questions were handpicked and featured in graphic overlays for Clare and the Vet to interact with – immediately valuing viewers during the broadcast gave other members of the audience the impetus to get involved.
It started a conversation on social channels and other apps where like-minded viewers interacted with the featured question, further increasing the reach of the broadcast – in fact, Channel 4 saw over 33,000 direct interactions on WhatsApp alone! By making the audience feel that their opinion is valued, they are far more likely to return to future broadcasts and be active in the community, further growing the audience.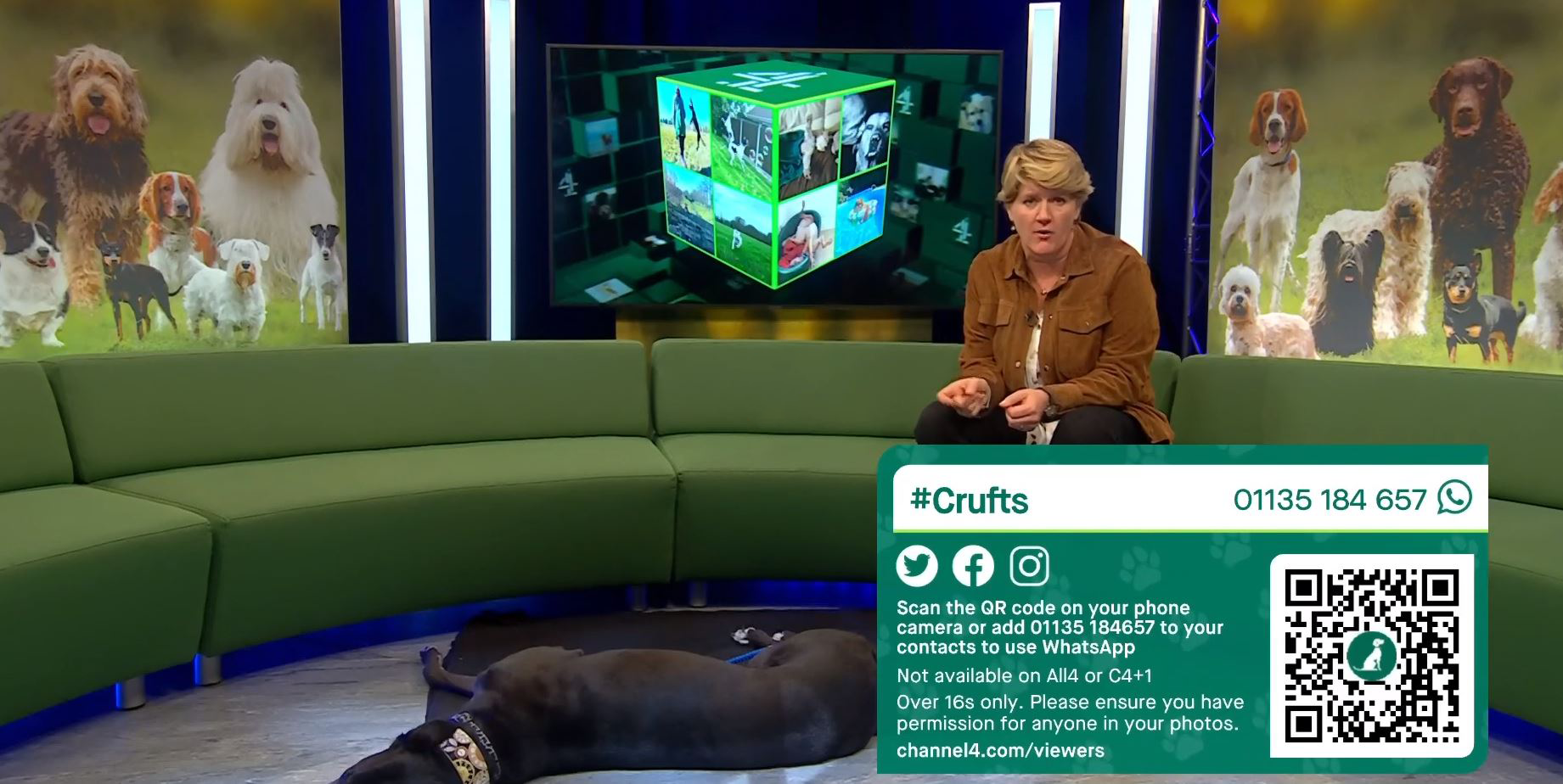 Audience-led storytelling
By featuring audience opinion throughout live content, producers can actively allow viewers to influence the narrative of the content. This has two key benefits. 1. A viewer that has their opinion featured will become far more loyal. 2. It provides organic avenues for the presenters' conversation to flow.
BT Sport use live audience engagement tools in their pre- and post-show live content. Jake Humphrey and special guests follow an in-studio screen with a social wall that features questions and live reactions from fans, providing the hosts with key talking points that are in-key to what the viewers want to discuss.
ITV's Martin Lewis Money Show Live is another great example of the audience driving the show. During the pandemic Martin Lewis's prime-time programme was a mainstay on British TV screens. Following a call-to-action on Twitter, viewers shared their concerns and queries about financial issues. The co-host selected popular questions and featured them on a touch screen, directly driving the narrative.
Creating an environment to interact
Global home-shopping network QVC has a successful history of creating a community of viewers.
Whatsapp, QR codes, social media and live data are all part of the interactive viewing experience. Giving shoppers the environment to connect with the live broadcast and access promotions, or share their reactions, creates loyal customers who are highly engaged. QR codes connect the viewers directly through their mobile devices to special offers, or, direct to WhatsApp, creating a private environment where users interact with the channel directly.
Beyond messaging and social media platforms, interactive web apps are becoming popular too, enabling viewers to interact within an app that's personalised to the programme they are watching. Live polls, quizzes, promotions and much more can also be featured.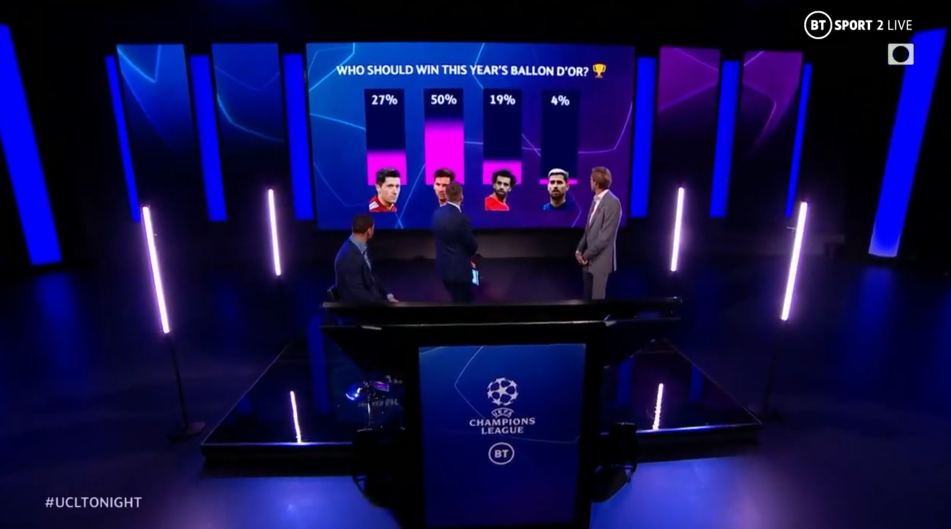 Tools to connect
Cloud-based tools are making it so easy for producers to connect with viewers now. Solutions that are managed from a web browser from anywhere in the world can seamlessly integrate into virtual production environments. Creating access to a number of social media platforms, messaging, and even live data sources, that are curated alongside cloud graphics, on any channel, broadcast, or stream.
Broadcasters need to continually adapt to  new content and engagement strategies, leading to an acceleration in the need to bring audiences closer to the content. Social data should be the cornerstone of any modern engagement strategy. It's a direct line to the audience's wants and needs, and is a powerful resource that productions teams should be regularly tapping into.
Search For More Content