PRODUCE CATEGORY BaM™Award Nominee – NEP Andrews Hubs: Connecting Anyone, Anywhere to Bring Live TV to Air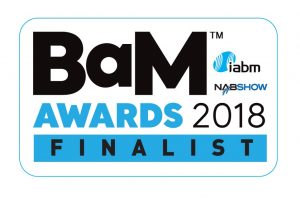 In late 2017, NEP Australia, the country's leading provider of outside broadcast and studio solutions, delivered the world's first live-to-air, uncompressed HD remote production using SMPTE 2110 through NEP's new permanent centralised production facility, The Andrews Hub. Under the direction of technology director and 25-year industry veteran Marc Segar, NEP used state-of-the-art, all-IP (internet protocol) facilities to allow NEP's engineers, cameramen and talent producers to broadcast a Hyundai A-League match from Brisbane while all production staff, including the director, vision switcher, audio director, graphics and replay operators, worked from the Andrews Hub Sydney control room, 932km away.
A year in the making, the Andrews Hubs project has now expanded to include multiple productions in both its Sydney and Melbourne Hubs. NEP Australia and Telstra Broadcast Services recently partnered to achieve a major milestone in broadcast television by delivering the world's first remote production across the Pacific. The successful trial was conducted over four days between NEP's centralised, IP and multi-format production facility at the Sydney Andrews Hub and Telstra's Los Angeles datacentre –more than 7500 miles (12,000+ km) apart – using ultra-low-latency compression technology and Telstra's Distributed Production Network (DPN).
The successful trans-Pacific trial confirmed that the Andrews Hub control rooms can efficiently produce broadcast events around the world, and is just the start of NEP's extensive trial program to other locations, including Japan and the UK.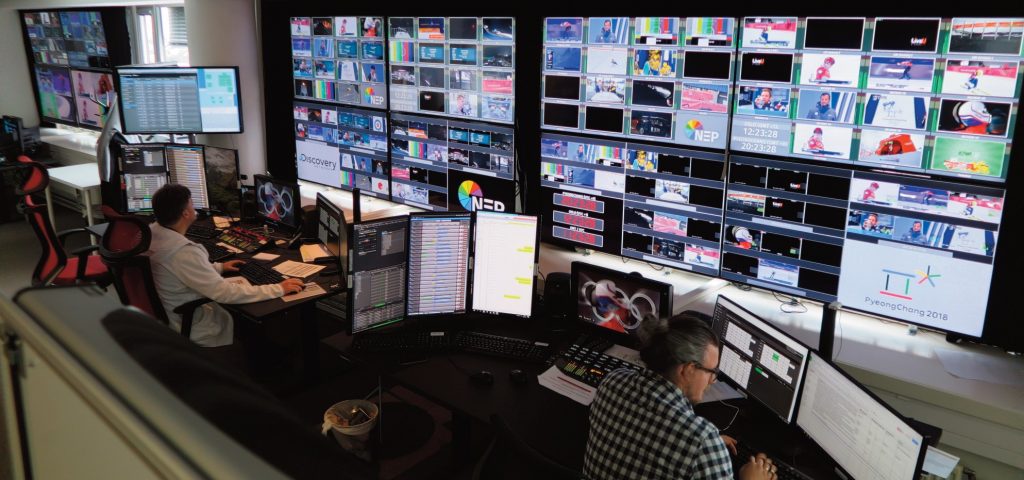 Before the Andrews Hubs project began, most of the technology used had not yet been built. However, several manufacturers brought forward plans or developed devices for NEP to help bring this project – and industry milestone – to completion. The entire ecosystem is SMPTE 2110 for capture, contribution, production and distribution. IP was chosen for several reasons; one of the most compelling was the "anyone, anywhere" concept. In other words, there are no longer boundaries where people must be physically together to work; they can now work across many locations and use modern communication tools to maintain a team approach.
NEP Australia's Director of Technology, Marc Segar, says, "This is a game-changer for broadcast television, proving anyone can work from anywhere while connected to our network, whether in Australia or on the other side of the planet. It's exciting to think of the options and flexibility our technology offers to the industry."
About NEP
For over 30 years, NEP has been a worldwide outsourced technical production partner supporting premier content producers of live sports, entertainment, music and corporate events. Our services include remote production, studio production, audio visual solutions, host broadcast support, premium playout, post production and innovative software-based media management solutions. NEP's 3,000+ employees are driven by a passion for superior service and a focus on technical innovation. Together, we have supported productions in over 85 countries on all seven continents.
NEP is headquartered in the United States and has offices in 24 countries. Learn more at nepgroup.com.
Search For More Content