PUBLISH & MONETISE BaM™Award Nominee – Simplestream – The answer to creating a 'Netflix-style' video service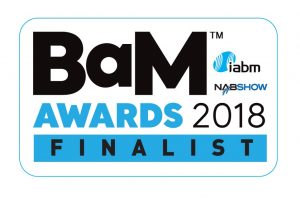 The Subscription Video on Demand (SVoD) market has traditionally been skewed in favour of large, global players –such as Netflix and Amazon – that have the capital investment, infrastructure and personnel to deploy and manage such services. However, there is now the opportunity for smaller, niche content owners to break into the market, scale–up, and reach their intended audiences with meaningful and relevant content.
Simplestream has helped make this possible with their VOD-in-a-Box solution: an end-to-end, white label service that enables the rapid launch of next-generation TV Everywhere services across multiple screens and territories. This fast to market, cross-platform solution can be deployed in under six weeks and is designed to be a low maintenance, cost effective option for content owners and distributors. Centralised control of all content and metadata through one portal, flexible monetisation options, powerful user interface (UI) frameworks, and flexible commercial models are the backbone differentiators that VOD-in-a-Box offers.
Simplestream has helped make this possible with their VOD-in-a-Box solution: an end-to-end, white label service that enables the rapid launch of next-generation TV Everywhere services across multiple screens - BaM™ Product… Click To Tweet
VOD-in-a-Box has been optimised and future proofed to cater to content owners and rights holders in the entertainment (broadcasters, OTT providers, media networks, live entertainment producers, telecommunications providers), sports, music and news sectors. Since September 2017, Simplestream has used VOD-in-a-Box to design, build and launch five new services – and is currently in a period of significant growth with a host of more services in the development and launch pipeline for 2018. Among the diverse, niche video services that VOD-in-a-Box powers include Real Stories for Little Dot Studios and HistoryHit.TV.
The BAFTA and Emmy award-winning content producer and broadcaster chose Simplestream in December 2017 to build an international VoD service for its Real Stories channel. Launched originally as a YouTube channel, Real Stories has grown to include over 300 high quality licensed and original documentary titles – from true crime and human-interest stories through to hard-hitting current affairs – with over one million subscribers and 700,000 views per day. More recently, the channel has extended across Instagram, Facebook and Twitter. The new service is SVoD in all markets except the UK where it will be funded by advertising. Developed with VOD-in-a-Box, Real Stories launched in January 2018 and is available on iOS mobile and tablet, Android mobile and tablet, desktop, Roku, Amazon Fire and Apple TV worldwide.
HistoryHit.TV
Dan Snow had been making history documentaries for the past 15 years, and his shows have garnered hundreds of millions of views across the world on channels such as the BBC, PBS, History Channel, Discovery and National Geographic. Dan started the popular HistoryHit Podcast in 2015, and after finding success, the next step was to migrate to an SVoD service. Launched in December 2017, HistoryHit.TV is a global SVOD channel that provides history fans with original programmes, an extensive library of licensed shows and rich assets – including maps, timelines and detailed explanations of key moments in world history – which is available on iOS mobile and tablets, Android mobile and tablets, and Apple TV.
About the author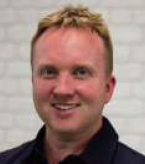 Dan Finch, Chief Commercial Officer, Simplestream
Dan has nearly 20 years' experience working in the broadcast space, starting in the early days at Carlton Digital and ITV, before moving to A+E Networks in the UK gaining valuable experience working across multiple disciplines including marketing, ad sales, sponsorship and channel distribution in Scandinavia and Benelux. Dan has led the commercial development for Simplestream from a start up to where it has successfully got to today, as well as co-founding the popular UK online TV service TVPlayer and negotiating the channel carriage deals and forming key third party partnerships. Dan's extensive knowledge of broadcasting, marketing, ad sales and channel distribution has enabled both Simplestream and TVPlayer to accelerate their success in the broadcast and media sectors.
Search For More Content