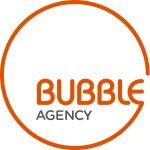 This member blog was originally written by Sadie Groom, Managing Director of a global PR, marketing and events at Bubble Agency
Well, there goes the World Cup. The usual thrills, spills, dives and goals and, for us in the broadcast TV industry, there was also the wonderful arrival of VAR. Now, despite all of the controversies connected with the decisions, did anyone notice how the quality of the playback suites – if not the quality of the referees' decisions (especially the Final) — was never questioned?
But off the pitch, this was a really interesting tournament for the TV industry. This was probably the first 'real' IP-based broadcasting World Cup with broadcasters having to gear up for huge demand to show games via streaming networks. But this massive demand also exposed some real flaws in large-scale live streaming after record audiences swamped networks.
And this happened for even the biggest names in broadcasting. Just before the England v Sweden quarter final for which it had exclusive UK broadcast rights, the BBC 's technical heads were warning that the (correctly) anticipated huge amount of fans trying to get online to watch the action could lead to delays of more than 20 seconds, something unthinkable in live sports. This came only days after network issues led Australian telco Optus to share broadcasts of some games that it had bought exclusive streaming rights to with local free-to-air broadcaster SBS to ease up stretched capacity. Then there was a mass outage at YouTube TV on 11 July, while the action was taking place in Russia.
What the World Cup has clearly showed is just how difficult it is right now to guarantee consistent broadcast-like high-quality, low-latency streams in virtual real-time, to audiences like the BBC's that reached live peaks of nearly four million. And this is just transmitting in HD and SD; let's not even mention Ultra HD.
But let's be clear: streaming is here to stay. The key now is how the industry learns its lessons for the World Cup and shapes up for the future. What caused the buffering and outages? What technologies and practices can be applied to mitigate them for the next high-demand event? The great news is that this process opens up a whole new set of opportunities for the broadcast technology industry; the technologies and services that can address these points will be highly prized. And that's what makes the next edition of IBC fascinating. The industry's first reply to address these issues will be on show – and you won't need VAR to question that.
//php echo do_shortcode('[tag_groups_cloud append= ({count}) collapsible=1 groups_post_id=0 tags_post_id=0 hide_empty_tabs=1 hide_empty=1 separator= | link_target="_blank" show_not_assigned=1 not_assigned_name=Tags div_class="custom-tagGroups-for-post-page"]'); ?>
Search For More Content
//php echo do_shortcode('[contextly_main_module]'); ?>