Bitmovin is a leading provider of video infrastructure for forward-thinking digital publishers around the world. The company has been at the forefront of every significant development in online video - from building the world's first commercial adaptive streaming Player for DASH/HLS/fMP4, to implementing next generation AV1 codec and deploying first software-defined encoding service that runs simultaneously on any cloud provider or in a data-centre. We work with companies in over 100 countries to build innovative video products. Bitmovin solutions are completely in-house developed, highly customisable to fit with existing workflows and easy to integrate. To find out more about Bitmovin's video infrastructure solutions contact sales@bitmovin.com, or visit our website.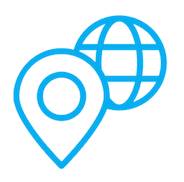 Latest News
Dalet and Bitmovin Join Forces to Power OTT Content Packaging and Delivery for ...
Bitmovin showcases the future of video streaming at IBC 2019
IABM TV videos featuring Bitmovin, Inc.