Diversified is a leading global technology solutions provider delivering a comprehensive suite of solutions to help a diverse clientele achieve the highest performance levels, enhance their operations, increase productivity and drive ROI.
Our mission is to enable a digital future—connecting people, technology and experiences, where and when it matters most. Our solutions are experienced by millions every day. Removing the distance. Delivering a message. Powering business. Celebrating fandom. Even saving lives.
Founded in 1993, we're a global organization serving local needs with 2,500+ employees in 50+ locations worldwide.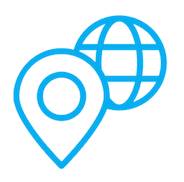 Offices located in
USA, United Arab Emirates, UK, Japan, South Korea