Plume is the creator of the world's first intelligent services platform for the smart home. As the only open and hardware independent solution, Plume enables the curation, delivery, management, optimization, and support of new services and applications quickly and at massive scale.
Plume's rapidly expanding services bundle which includes Plume Adaptive WiFi™, HomePass®, and AI Security™ is managed by the Plume Cloud, a data and AI-driven cloud controller currently running the largest software defined network (SDN) in the world. Plume leverages OpenSync™, an open-source silicon-to-service framework which has been integrated into a broad set of silicon & platform SDKs, and consumer device hardware for connection to the Plume Cloud.
Large and small internet service providers (ISPs), mobile network operators (MNOs and MVNOs), retail consumer services providers, and over-the-top (OTT) service providers can easily deploy and scale Plume's services to their subscribers to generate additional ARPU, minimize Opex & Capex, improve customer service & satisfaction, and reduce subscriber churn.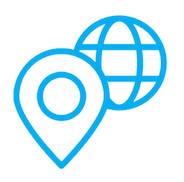 Offices located in
USA, Slovenia