RFS - Offering a total solution for Broadcasters
Radio Frequency Systems manufactures a complete range of broadcast antennas, combining equipment, remote digital monitoring and feeder for VHF/UHF TV and FM services. All of our products are supported with design, project management, installation and commissioning services.
With over 35 years of proven global experience RFS represents a strategic platform for Broadcasters.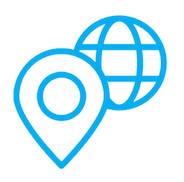 Offices located in
Germany, Australia, USA, China, France, Brazil, UK