RT Software is an award winning provider of innovative and industry leading broadcast graphics solutions to clients around the world. The company's roots at the BBC saw our first generation software used on many programmes including the national news, regional news, entertainment & financial programmes and was the basis for high profile specials such as elections, budgets and the launch of News 24.
Since our beginnings in 2004, the company has evolved into a significant market force with customers straddling all continents and a mature product range encompassing:
Virtual studios and augmented reality
Sports analysis
4k video stitching
2d and 3d overlay solutions
Embeddable graphics libraries for OEMs
Broadcast graphics have a direct impact on the consumers viewing experience and an area worthy of constant innovation. Since its inception, RT Software has led the way with industry firsts such as per pixel lighting, shader frameworks and improved render techniques such as PBR. Put simply, use our products and your output looks better.
But it is not just about stunning graphics. Throughout our range, particular attention has been paid to ensure the products are easy to use, are open and can be integrated in to all customer workflows. Our products include the flexibility of permanent or subscription licencing and a run on a choice of readily accessible good value hardware from leading manufactures such as HP, Dell, nVidia and AJA.
Customer satisfaction is assured with a full range of support and services to ensure successful deployment and maximum return on investment. Market coverage is enhanced with a global network of Value Added Resellers to assist with local supply and deployment.
Based in Fulham, West London, we are conveniently located for customers to visit to our demo centre, where the full range of products are available to view by appointment. The demo area features a full green screen backdrop and a choice of tracking technologies.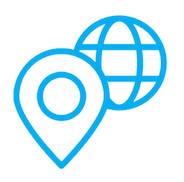 Offices located in
UK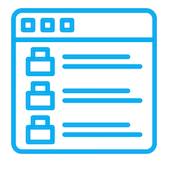 Products and Services available in the IABM BaM Shop Window