Scale Logic is the experienced and tech-savvy provider of highly scalable (media) storage solutions - with unrivaled ROI. With great devotion and an uncommon personal touch, we listen carefully to what our customers need and create flexible, future-proof solutions leveraging all applicable technologies available in the field.
Solutions for Evolving Media Workflows
Media & Entertainment Solutions
Scale Logic (M&E) helps customers in the M&E industry worldwide to succeed in managing virtually unlimited media assets, and deliver the content to every conceivable platform. We are the knowledgeable partner and one-stop-shop for tailored and highly scalable media storage solutions that allow companies to be in control of all aspects of production and media workflows – from ingest to content delivery. Working only with prime industry-leading technologies, our solution architects design open hardware and software infrastructures that save our customers time, resources, and provide unrivaled ROI.
Enterprise Support Services
Scale Logic (ESS) perfected a revolutionary way for any company utilizing enterprise storage and networking solutions to replace, expand, and enhance existing infrastructure at a fraction of the costs. We pave the way for companies to migrate to new technologies while ensuring seamless support services during the process. In addition, Scale Logic (ESS) provides extended support services for numerous hardware vendors at significantly lower prices which reduces maintenance and support costs for companies by up to 50% thereby freeing CAPEX.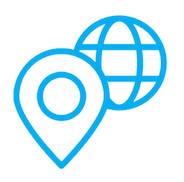 Offices located in
USA, Netherlands