Video Optical Cinema Audio Systems, in short Vocas was established in 1989 as a technical service company with a background in film. Vocas is highly regarded in the broadcasting- and film world as a company for developing and supporting camera technology. Vocas Systems designs and develops innovative, high-quality camera accessories for film and video professionals.
We are striving for the best possible service and to always select the right combination of tools for the job. With our well-known matte boxes, base plates, focus controllers, shoulder supports, DSLR rigs, wooden handgrips, Sliding and Spider System and other accessories you can enhance and customize your camera equipment.
Our added value is to always think two steps ahead to invent solutions where other suppliers stop. Design? Assembly? We do this ourselves. Develop and repair products? Same story. To have a quick look behind the scenes, take a look at the pictures.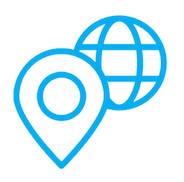 Offices located in
Netherlands