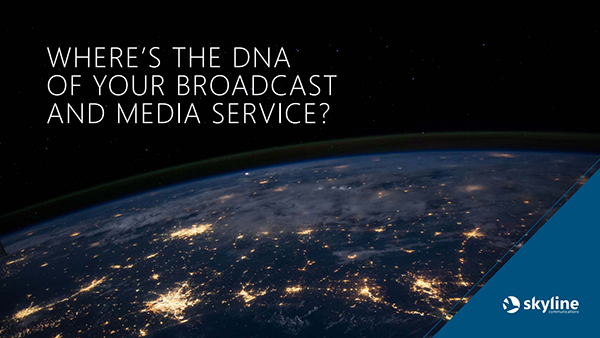 ABOUT THE AUTHOR
Ben Vandenberghe, CEO at Skyline Communications, is one of the industry's thought leaders and visionaries in the area of next-generation end-to-end network management solutions for complex broadcast, satellite, cable, telco and mobile ecosystems. Ben Vandenberghe has reoriented and subsequently led Skyline Communications to become the acknowledged global leader in end-to-end multi-vendor network management software technology. Based on highly innovative and even disruptive concepts, the now renowned DataMiner platform was developed by Skyline Communications from the ground up, completely redefining how the most complex technology networks and systems can be managed more efficiently and more intuitively than ever before.
THE BROADCAST, MEDIA AND SERVICE PROVIDER SCENE
It's needless to state that the global broadcast, media and service provider
industry is going through some pretty radical changes, and that its very
foundations are continuously shaken by new waves of disruption.
Suddenly, the traditional players that were living happily alongside one
another in a fairly well-defined and static broadcast value chain find
themselves face to face in one big new and entirely re-defined arena.
And as if that was not confusing enough, global internet behemoths are
also stepping into that very same arena.
And today, an intricate play is unfolding where courtship and competition
go hand in hand in an almost Shakespearian fashion.
To read the full whitepaper, click the button below:
Search For More Content