Standards, Specifications…help
Thu 02, 05 2019
This article has been taken from the IABM Journal Issue 108. To see the full Journal click here.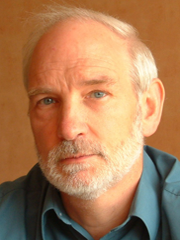 Paul Treleaven
IABM Technology Specialist
The IABM devotes a lot of effort to supporting and helping to develop the standards that underpin the technology in broadcast and media. Much of that effort occurs 'behind the scenes' – we attend SMPTE and AES meetings and contribute to the smooth introduction of standards and improvement of their content. While there are many other standards bodies that are relevant to members, we have selected these two as the best places to channel our resources.
We feel that it is important to encourage greater engagement with IABM members to ensure that their views are understood and contributed. This article will focus on what the IABM does and how technologists in member companies can stay in touch with standards developments with just a small investment of their valuable time.
It's a Complicated Landscape
Keeping up with standards development has become increasingly complicated, with more organizations entering the field and publishing specifications (rather than standards).
A good example of this is AMWA with their Networked Media Open Specifications – NMOS (link 1 at end). These sit alongside SMPTE's ST 2110 suite of standards for Professional Media over Managed IP Networks to provide these additional services:
Discovery and Registration API (IS-04, considered stable)
Device Connection Management API (IS-05, considered stable)
Network Control (IS-06, not yet declared stable)
Event and Tally API (IS-07, will not be declared stable for a while)
Even with these specifications alongside the ST 2110 suite, a further set of interoperability requirements has been put forward by the Joint Task Force for Networked Media. It is called System Environment and Device Behaviors for SMPTE ST 2110 Media Nodes in Engineered Networks (link 2 at end). Its goal is:
To enable the creation of network environments where an end-user can take delivery of new equipment (compliant to this recommendation), connect it to their network, and configure it for use, with a minimum amount of human interaction.
The above example illustrates how three organizations have worked together to define a plug-and-play IP ecosystem for live media production.
In addition to AMWA and JT-NM, it is likely that we will see a greater number of organizations affecting the broadcast and media content chain and producing specifications that either sit alongside standards or which are submitted to standards development organizations to be adapted into standards.
This includes organizations like Digital Production Partnership (sponsors of two SMPTE Interoperable Mastering Format technical specifications), Streaming Video Alliance, Virtual Reality Industry Forum as well as long-term contributors Video Services Forum, European Broadcasting Union.
Fortunately, SMPTE maintains very strong liaisons with other standards development organizations and industry associations in our field – currently around 30 organizations. This provides IABM with a window on what is happening throughout the broadcast and media ecosystem.
Standards vs. Specifications
The traditional value of a standard has been that it is produced by an accredited, respected body and so there is an expectation that it will be widely implemented, persistently available, and responsibly maintained in the light of technology developments. However, the due processes that have to be in place for standards organizations often mean that it can take a while to get a new standard through to publication – this is not always the case, though, and the speed often depends on the energy of the proponent!
Specifications (or documents that have a similar purpose) are often produced by organizations that have been set up to work on some specific industry needs and don't have the infrastructure to be a long-term repository and maintainer for their documents. However, these organizations are usually agile because they have a short time-line to develop and test their requirements. Frequently, if their documents have proved useful, they will be handed off to a standards organization for adoption and publication for longevity.
Last year, SMPTE decided to back both horses. It now has a Technical Specification process that cuts out some standards development steps but which leaves the door open to develop the specification into a standard at a later date.
But now, back to the topic of what standards-related support IABM provides to members.
IABM Standards Meeting Reports
After each of the four SMPTE standards meeting rounds and the two AES standards meeting rounds that we attend each year, we publish reports that can be downloaded from the website (link 3 at end).
These reports focus on the standards development projects that we think are of most relevance to members – feedback is welcome to help us target our focus more accurately! There are currently over 150 active SMPTE standards projects and over 40 active AES standards projects. As a result, our reports have to be quite selective to allow us to go into a bit of depth.
The last round of the SMPTE standards meetings was held in New York in March and the last round of AES standards meetings was held in Dublin – also in March; both reports are available on the website.
IABM Standards Monitoring Group
The bulk of the standards development work that gets reported at the SMPTE and AES meetings actually takes place in drafting group teleconferences. The more active groups hold teleconferences typically weekly or fortnightly between the meeting rounds. The IABM participates in many of these teleconferences and therefore has up-to-date information on the state of the various documents that are in development.
For technologists in our member organizations who need up-to-date status information, we have formed a Standards Monitoring Group (SMG). Indeed, the SMG is a forum where members can comment on the provisions contained in draft standards documents and the IABM can submit those comments as part of the consensus-building process in the drafting group. It is usual and encouraged for the participants in drafting groups to consult with their colleagues to review and improve the provisions of the document. For information on joining, see link 4 at the end of this article.
SMPTE and AES Online Resources
In addition to the help that the IABM provides, members can also get information from the SMPTE and AES websites.
Access to all SMPTE standards projects is available to individuals who have joined their Standards Community ($500 pa). There is no simple list of projects that is available if you are not a member. However, SMPTE does publish a public report after each meeting round (link 5 at end) and it gives brief details together with links to overview pages for every project.
Access to the list of AES projects is open to all (link 6 at end). Open navigation around other AES standards resources is available via the menu at the top of that page. Membership of the various standards committees and their task groups is also open to all interested parties free-of-charge.

Links
1 NMOS: www.amwa.tv/projects/interface_specifications.shtml
2 JT-NM's TR-1001-1 document:
jt-nm.org/documents/JT-NM_TR-1001-1:2018_v1.0.pdf
3 IABM standards meeting round reports:
SMPTE – www.theiabm.org/standards-activities-smpte/
AES – www.theiabm.org/standards-activities-aes/
4 SMG info and sign-up:
www.theiabm.org/standards-monitoring-group/
5 SMPTE quarterly summary report:
www.smpte.org/standards/outcomereports
6 AES development project list and summary:
www.aes.org/standards/meetings/project-status.cfm#projects
7 IABM hosted a webinar on this subject earlier in 2019.
You can find it at: www.theiabm.org/iabm-webinar-standards-specificationshelp/
Related Content
Based on your recent activity and preferences we recommend the following pieces of content