By Megan Cater, Senior Manager of Digital Content at Signiant
Increasingly over the past few years, IT managers in the M&E sector have had to juggle a far more complex storage landscape, mostly due to the massive surge in data witnessed in the industry. Trends — like the continued increase in frame and resolution rates, the rapid adoption of virtual/augmented reality, and the massive amounts of raw footage capture required for reality-based programming, sports events and feature films — are generating much larger files. And newer storage technologies have emerged to handle them.
Not only do IT managers have to keep up with evolving storage technologies, they have to understand how each will interact with their entire software stack and if they will support both short and long-term business goals. The result often includes an array of tiered storage types that, for many companies, are distributed across multiple on-premises locations as well as across different cloud providers and regions.
Often the larger the company (or for companies that have been through mergers and acquisitions) the more complex the situation. In those cases, IT managers can face storage and software incompatibilities along with different legacy, active and new storage solutions from dozens of vendors. Whatever the situation, managing storage in today's media environment is a difficult, ever-changing, job.
SIGNIANT'S APPROACH TO STORAGE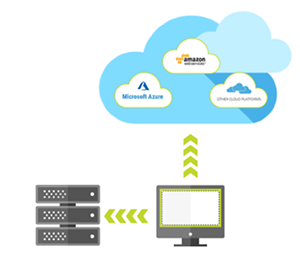 Signiant is well known in M&E for providing secure and reliable large file acceleration solutions. But many are less familiar with Signiant's approach to storage. Signiant is committed to storage independence across its products, meaning its products are never bundled with storage and are compatible with all storage types from most vendors. Signiant works closely with many leading storage providers to stay current with new options. As a result, Signiant's platform is essential to addressing complex storage environments, providing a valuable storage abstraction layer that empowers IT managers and end users.
WHY STORAGE INDEPENDENCE MATTERS
Arguably, for some types of software, storage independence doesn't matter that much. However, for large file transfer software, it's critical. Most media companies understand the need for secure file acceleration solutions that can transfer large data volumes quickly over public and private IP networks. Storage independence, on the other hand, is a more recently recognized requirement. However, for the most advanced companies, a lack of storage flexibility is a non-starter. Why?
At best, a lack of storage independence limits your ability to create a flexible storage strategy for all of your company's assets and projects, at worst it takes content out of your direct control and hides storage costs. Many software vendors require customers to use a particular type of storage by bundling their services with storage (often their own) or only supporting a limited number of storage options. For example, services like Dropbox or Google Drive bundle storage as part of the service. Those services have well-known limitations when working with large files, but the storage bundling presents additional challenges with respect to security, cost and performance.
HYBRID CLOUD AND ON-PREMISES STORAGE
In recent years, cloud storage has gained traction as organizations see the benefits of its elastic capabilities, raising new questions about what should stay on premises and how cloud storage should be leveraged. Few companies, however, will move all of their data completely to the cloud. Most media companies have invested heavily in their fixed IT infrastructure, including on-premises tiered storage that balances performance and cost for different use cases.
For these companies, especially as they grow, cloud storage offers additional tiers with the advantage of extended reach and flexibility. Many media companies use a hybrid approach, combining cloud and on-premises storage. File acceleration software that can be deployed with and easily configured to support different storage types, whether on-premises or cloud, allows IT managers to strategize on a case-by-case basis and as requirements change.
THREE CASES TO CONSIDER
1. Freeing Up Overflowing Primary Storage
A top concern for many media companies is freeing up local primary storage, which is typically housed in expensive, high-performing systems. Some companies choose to offload inactive content to mid-tier, more affordable on-premises systems, while others are offloading to cloud storage in Amazon Web Services or Microsoft Azure in order to take advantage of its flexibility, ease of deployment, and pay-for-what-you-use pricing model.
2. Disaster Recovery
Disaster recovery (DR) is one area where cloud storage is being adopted, offering elasticity and high availability. Short-term backup is typically put in place to facilitate disaster recovery for high-value projects such as feature films or episodic television production. Being able to quickly move large files to and from backup storage is required for disaster recovery. Acceleration software that overcomes network latency and congestion typically associated with moving large data sets to or from cloud storage is key for DR. In these cases, having a file transfer solution that both moves large files quickly and supports storage independence allows you to choose and switch between cloud storage providers, supporting an intelligent, flexible storage strategy.
3. Long-term Archiving
Archiving is another area where cloud storage is being considered now that lower cost options are available such as AWS Glacier. Glacier offers a much lower cost tier of storage but sacrifices the immediacy required for DR. However, it still is important to be able to move your files quickly into archives as the amount of content produced in a day may exceed the amount of available network bandwidth you have to move it at night. Acceleration software allows companies to get their data into backup storage during off hours to keep the network freed up when creative resources are at work.
SUPPORT YOUR STORAGE CHOICES
In the end, companies should assume the volume of content will continue to grow as will the complexity of storage options. Cloud storage will evolve to help address some of those storage issues, but for the foreseeable future most will blend with on-premises storage. As new features or new providers become appropriate to implement, there should be no barriers to adoption. This is where file transfer solutions that are fully storage independent grow in importance.
Storage independence has long been a central tenants in the design of all of Signiant's intelligent file transfer solutions. Our products allow the flexibility to choose the right storage for each situation, never tying you to any one storage type or vendor, whether on-premises or cloud.
For many companies, Signiant has become an important abstraction layer, allowing IT to choose different storage types for different use cases, while giving creative professionals and partners a means to transfer content without having to think about where files are stored. They understand that the software responsible for transferring files between your network of storage, systems, partners and people should be flexible enough to support your storage choices, now and in the future.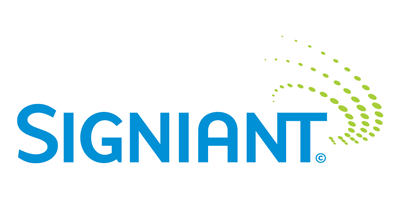 About Signiant
Signiant's intelligent file movement software helps the world's top content creators and distributors ensure fast, secure delivery of large files over public and private networks. Built on patented acceleration technology, the company's on-premises software and cloud-native SaaS solutions allow businesses of every size to optimize mission-critical file transfers between users, data centers, and the cloud. For more information, please visit www.signiant.com.
Search For More Content